I was born in 1980 in Zaandam, a city north of the Dutch capital Amsterdam. Ever since I was a child, I have been reading comics, and I have also enjoyed drawing from an early age. My father is a bookkeeper and my mother a teacher, so I don't come from a rather artistic family, although my mother can handle a pencil. I started out making drawings and comic strips with my favorite characters, as a kid of the 1980s those were most notably the Transformers. But later I had my own creations too.
The earliest comic I truly enjoyed was the Belgian classic 'Suske en Wiske' by Willy Vandersteen. Then I had my fling with Donald Duck before becoming an avid collector of all series coming from the publishing house Dupuis and its magazine Spirou (Robbedoes, in Dutch). Of course, André Franquin remains an all-time favorite with both 'Spirou' and 'Gaston', and then there are Peyo, Tillieux, Will, Cauvin, Tome & Janry… My own drawing style and humor is certainly rooted in the typical round-nose style of this "School of Marcinelle", as the Spirou entourage is often referred to.
In terms of humor, I was also a big fan of the TV shows of Van Kooten & De Bie, a legendary satirical duo (in the Netherlands) that provided spot-on imitations of and commentary on Dutch society. Another favorite is the dry humor of Dutch comedian Herman Finkers, and the absurdity of Monty Python's Flying Circus. To be honest, I also enjoyed less high-brow TV, for instance the 1980s cult soap opera Santa Barbara, which actually had its fare share of self-mockery and intellectual wit; elements that are not generally associated with this type of TV shows. So in general I like stuff of an offbeat nature, I guess.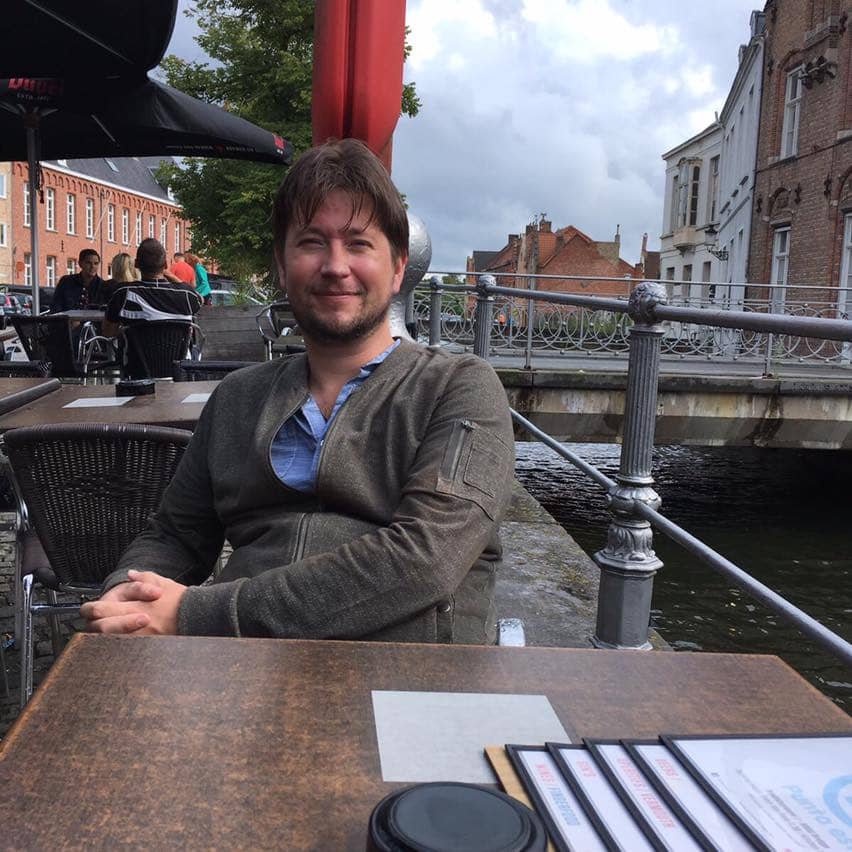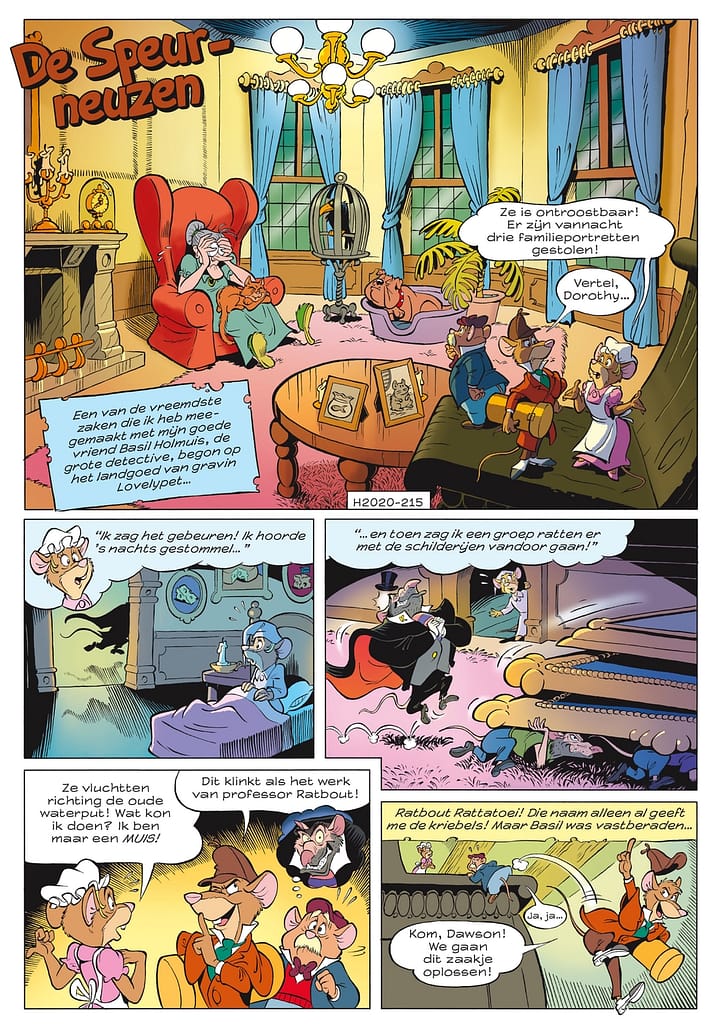 By the time I was in high school, I became the illustrator of the school newspaper, and after a while I also began making drawings for other club magazines. Even though I always wanted to make a comics professionally, I eventually had to admit that I neither had the talent nor the patience to become a fulltime artist. But I did want to work for a comic magazine! So I studied to become an editor. My first internship, in 2001, was at Amsterdam-based comic shop Lambiek (the oldest in Europe), where I helped owner Kees Kousemaker set up the Comiclopedia, the largest online comics encyclopedia. My second internship was at the editorial offices of the Dutch Disney weekly Donald Duck, where I truly learned the trade of writing comics, thanks to the editors Thom Roep and Jos Beekman. I have remained associated with both Donald Duck and Lambiek.net ever since! The Lambiek Comiclopedia reached its 14,000th entry this year, and it was really rewarding to see all that volunteer work of myself and my fellow editor Kjell Knudde honored with the 2020 P. Hans Frankfurther Prize for special merits in Dutch comics.
Basically, my dayjob is being a comics editor with the kids magazines published by DPG Media: Donald Duck and the (non-Disney) girls' weekly Tina. At Donald Duck, I judge and edit comic scripts by our external contributors, and I train the new Disney scriptwriters. At Tina, I oversee the complete comics production. I am contact person for our local artists, I select and purchase foreign material, which I then also translate.
As a writer, I have written scripts with most Disney characters, but I have a knack for features with (movie) characters such as Brer Rabbit, Madam Mim, Basil from Baker Street, etc. I also write many short gag strips for the reader's mail page. For Tina, I have written scripts for several existing productions, but in late 2018 I developed my own gag comic about a wannabe, goofy vlogger girl called 'Nena's Vlog', which is drawn by Dorith Graef.
Personally, I consider it a great honor to work for two magazines that are both leaders in their market segment and have such a long history (Duck since 1952 and Tina since 1967). Especially Donald Duck is firmly rooted in Dutch pop culture, so it is great to be part of that history. Seeing my scripts drawn by such talents as Tim Artz or Jan-Roman Pikula is really a pleasure. I enjoy working on girls comics too, because they require a completely different mindset, and have such a thankful audience. Recently I picked up drawing again too. With my former Duck colleague Esther Holtkamp I make a comic strip called 'Krijn Zwaan' for a regional vegetable breeding company, which appears four times a year. I am gradually finding my style, and I think the 2020 Christmas puzzle spread was the most labour-intensive and rewarding to do (so far).
-Comics have always been underrated here in the Netherlands. Most people consider it mere children's entertainment, and are unaware of the variety of genres and styles the medium has to offer. Therefore, few creators can actually make a living out of making comics. Traditionally, the Dutch market was dominated by Franco-Belgian comics, but nowadays US graphic novels and manga are also much read. In recent years, there seems to be renewed attention to comics in the Dutch press. Local creators make traditional adventure and humor comics, but also graphic novels and works of comics journalism. Since a couple of years we even have a Comics Laureate of the Netherlands. Coincidentally, the first was my former Lambiek colleague and good friend Margreet de Heer, whom I helped compile a guide with graphic novels for usage in the high school reading list. So let's hope that worked and a new generation will grow up enjoying the many types of excellent comics our country has to offer!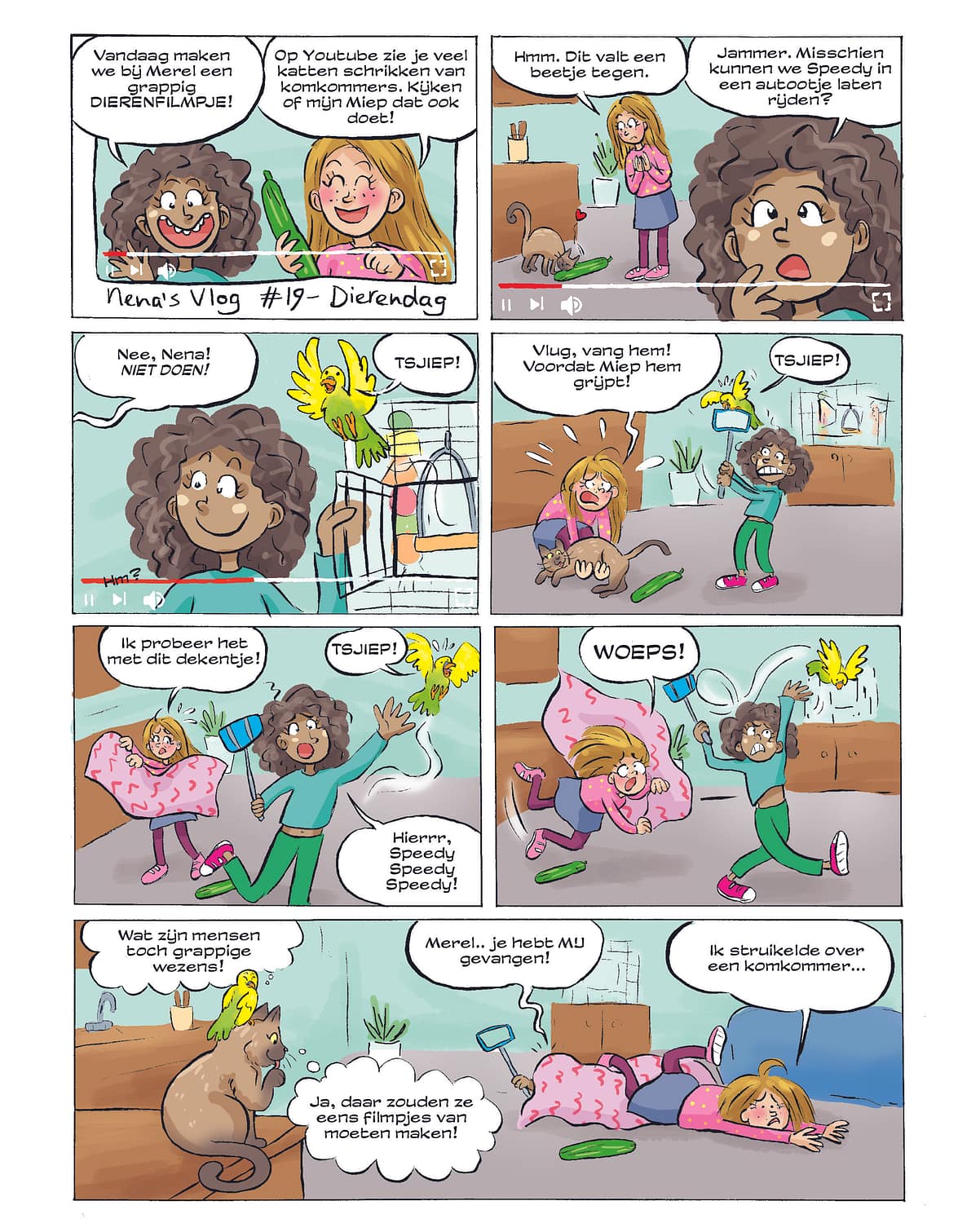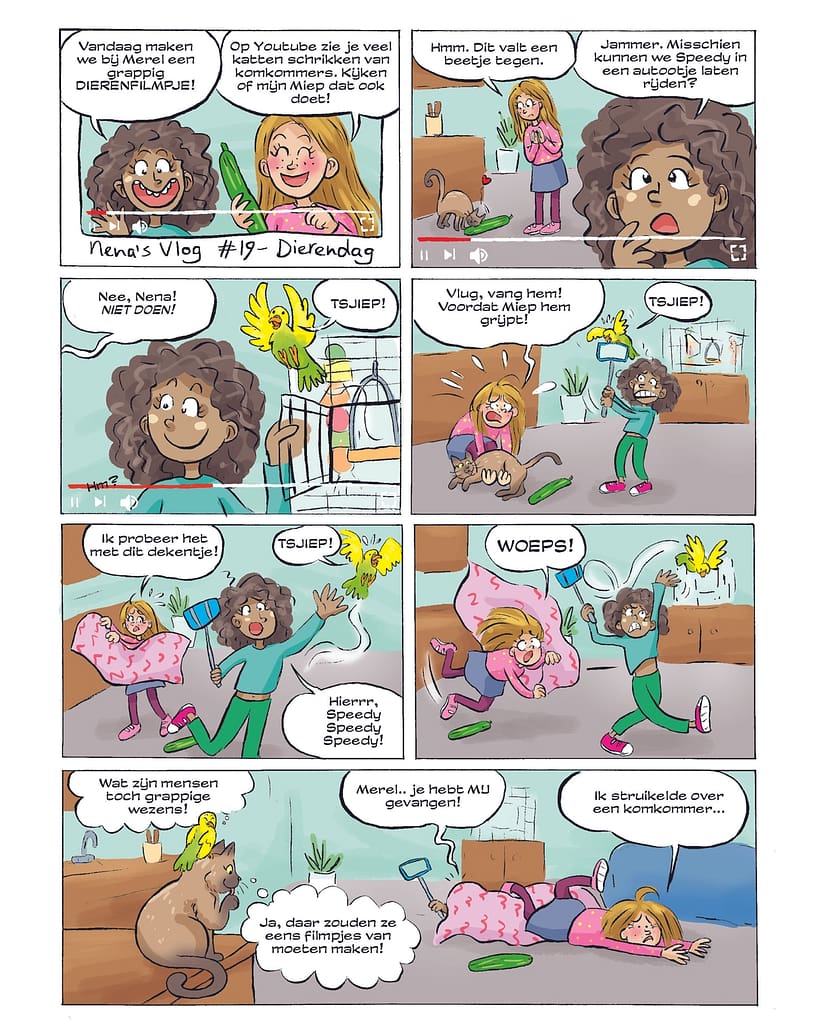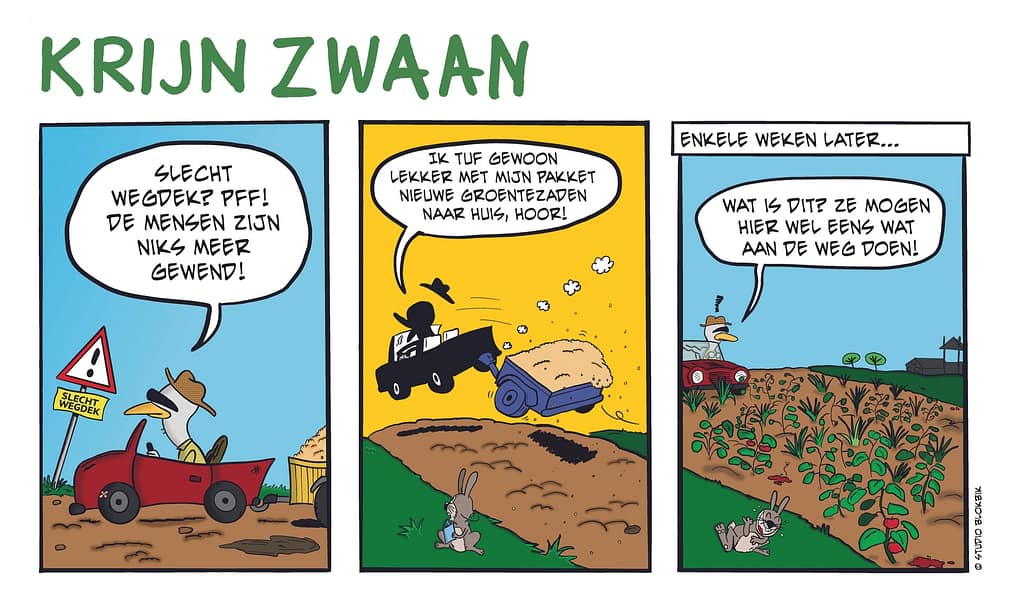 Finally, for newcomers, I say:
If you want to become a comic artist in the Netherlands, don't expect it to be your full time day job. Only a few are so lucky. You can either try to find your own style, but you can also offer your services to existing franchises. Writing for Disney is in my opinion a good learning school for scriptwriters, because the limited space and the existing character relations force you to construct solid stories.
I realize that I am one of the lucky ones, and hope I can contribute to both Donald Duck and Tina for years to come!