She is a comics' artist and illustrator at Kall Edizioni- Roma IT-Il Quotidiano del Lazio- Gruppo Consiliare PD Regione Lazio.
Interview with https://comics-bd-universes.com:
-I am in the fourth year of the comics course of the Roman School of Comics, I studied advertising graphics at the Art School and I am currently publishing weekly comic strips on the websites of the newspapers "Il Giornale del Lazio" and "Roma IT". I work as an illustrator for the social pages of the PD Lazio Region council group. I am a member of the collective "Kall Edizioni". My family supported me from the beginning, also because I share with my mother the passion for drawing and she attended artistic high school like me. I'm always drawing; and so toward the end of middle school I decided to follow this way and turn it into a job.
-I grew up seeing the movies of the great cinematographic masters of comedy, spaghetti western and horror, all from Italy, my country. For example Dario Argento, Sergio Leone and Alberto Sordi. Regarding theater, I have always been very attached to musical as ''Jesus Christ Superstar'' and ''Rugantino'' (Italian show). My absolute favorite role models were and are women, who represented our role in society with charisma and emancipation in our theater, cinema and television panorama. To name a few: Anna Magnani (Mom Rome), Frances McDormand (Three Billboards Outside Ebbing, Missouri) and Sigourney Weaver (Alien).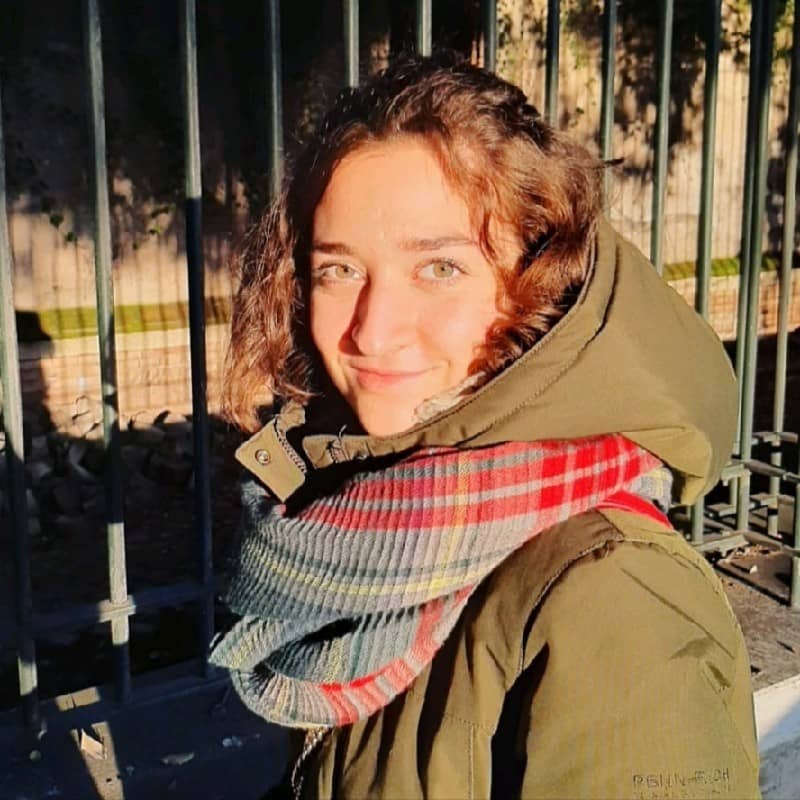 The illustrators that I adore are many, I quote the last one I recently discovered : Chiara Ficarelli. Instead, my favorite character is absolutely Julia (Bonelli).
-To people who want to follow this way I say that it is a difficult job because it takes a lot of goodwill, a desire to draw, and certainly you have to be prepared for the fact that many mistakes will be made, but from these you will learn even more. I'm not yet a professional, but I can advise to the newcomers to work hard, learn more and never give up.
-I have already published two comics book, The first publication is the work of the collective ''Kall Edizioni'' in which I collaborated as a comic artist for history: ''Global Warning''.
The second comic book is a more personal project of the end of the first three years of academic studies, published with ''Ivvi Editore", ''The Abandoned House". You can find my other works on my website and my social pages, there are illustrations and cartoons made for ''Council Group- Democratic Party-Lazio Region", online newspapers ''Roma IT" and ''Il quotidiano del Lazio", for which I work.
-In Italy currently with the Covid-19 problem, the comics' industry is in a difficult time, because many projects have been suspended, sales plummeted and people have preferred to read much more web comics…but I hope that the situation can improve. Many Italians readers especially young ones, have come closer to a new type of comic, called ''Graphic Novel" like those of ''Zerocalcare"; regarding imported character from abroad, Marvel and DC Comics are the most loved.  Comics absolutely influence reality and make it better the world.
-My greatest artistic achievement for me is an illustration, which I did for an academic project, and for the first time I was able to give it the effect I wanted one hundred percent; because I'm very strict with myself : The illustration of Ringo Starr with shiny eyes, dressed like in Sergent Pepper's famous photo.
-As well as continuing my work as an illustrator and cartoonist for the companies mentioned above, I'm currently working on a new project for ''Kall Edizioni" and I started a radio experience, specifically on ''RadioRaio" as guest to talk about comics and TV series. In the future I hope to start working as an illustrator for a French or an American publishing houses.