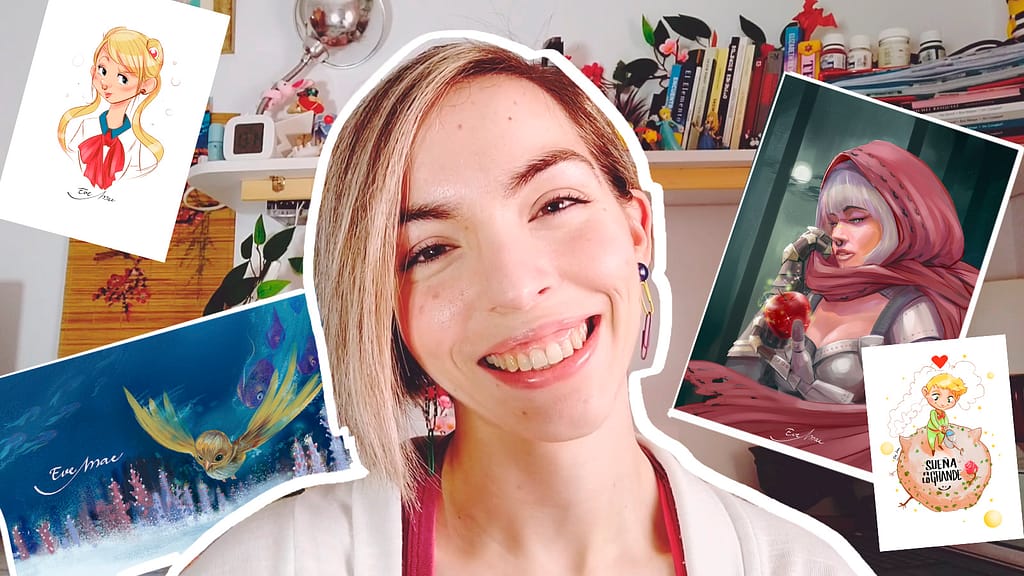 As far as I can remember I have always been surrounded by books, paper and colours and my family took their part as triggers of creativity, which helped me to find and define my future goals as a creative artist. My interests go further than illustration; I find science, space, psychology, architecture, mathematics (amongst other specialities) truly interesting. In some way, I have fun finding the way to connect everything on my head and transform it into a piece of art.
At the very beginning I was interested in studying Fine Arts career but destiny decided that it doesn't depend on me, so, by accident, Graphic Arts degree came to knock my door, which resulted into an instant crush for comic books and illustration…
I was born and raised in Jaen (Spain), where I got specialized in Illustration, then, I learnt how to do Storytelling through Graphic Art's career in Barcelona, which gave me the skills to open my art to different industries, tell my own stories and draw stories written by other creators. 
Until now, I have experienced all the roles with different teams and publishers on Spain, Los Angeles, New York… and I have worked as scriptwriter, penciller, inker, comic colourist, cover artist, concept artist… These experiences have given me a whole vision of the process and have helped me to understand the needs of the team, being able to jump between different positions and contributing when my advice is needed.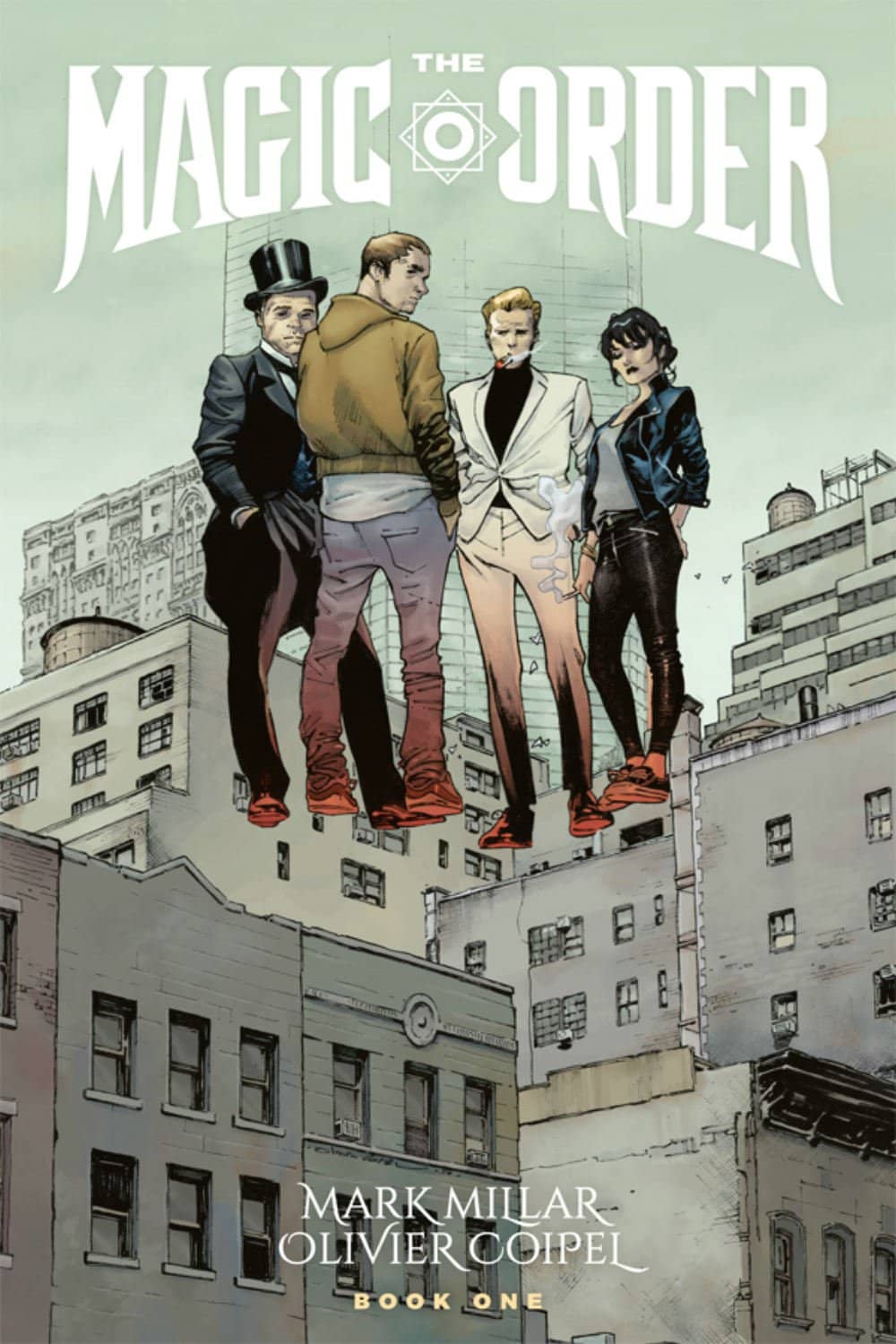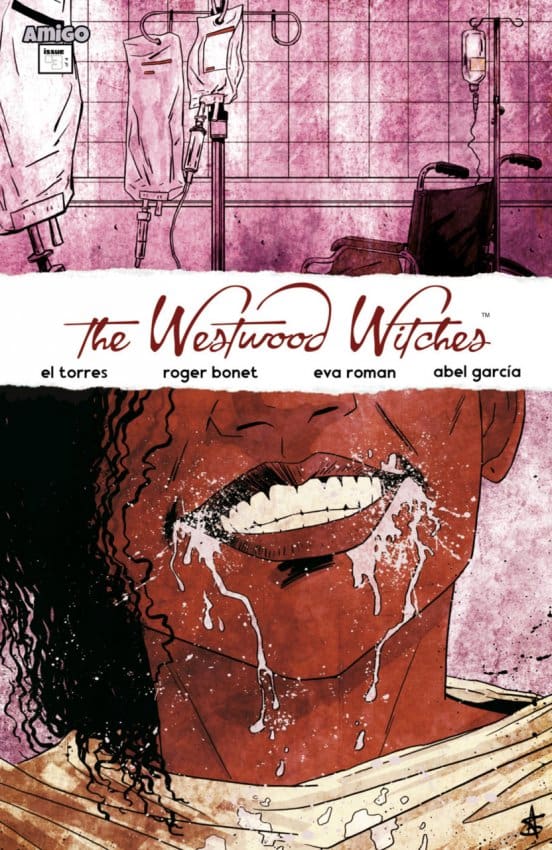 Further than following a role model, I would say that I have been influenced by the message of various stories like Pokemon, Back to the Future, Jurassic Park or Beauty and the Beast, where the main character goes through many different states that shows their values, inner voice or smartness, which finally becomes crucial to solve the problems that they find.
There is a long list! I love the art of Alphonse Mucha, Rembrandt, Leyendeker, William Turner, Adam Hughes, and Glen Keane, to name a few ones. 🙂
There is a never-ending road ahead! I would recommend mixing art school classes plus everything you can learn on-line. There are a huge amount of sources that we can take from the Internet: you-tube tutorials, on-line courses, etc. Above all, it depends on your compromise and passion: It is highly likely that you will become more skillful the most you practice; sadly, there are no magic tricks or shortcuts behind to become a professional, just a lot of working hours, perseverance and motivation!
– I have had the chance to develop projects for companies such as Netflix, Image Comics, Marvel, Planeta de Agostini (from Spain) The City of Arts And Sciences from Valencia…, which has been an incredible honour for me. At the same time, I have been keeping some time for my own projects as speaker in Art Schools, which is my second passion, transferring my knowledge and experience to help future professionals. On my free time, I love to take part in charity projects that connect to my inner values. J
It is difficult to speak about comic book industry forgetting what is happening with this Covid-19 situation in the whole world, which is an historical disaster. I want to stay positive and faithful, but sometimes it is hard.
Absolutely, I think comics affect our surround reality! Good stories can light the road for a lot of people. I cried reading comic book stories that felt touchy and inspiring; comic books are the vehicle that connects our readers to something bigger.
I think my greatest artistic achievement has not happened yet, but I feel conscious that the works I did for Netflix and my work as cover artist on the Hit Girl India Series are quite relevant in my career!
Now, I am developing by my own some artistic & linguistic workshops to support state schools on my city, projects based in creative education and, at the same time, I am drawing some "I can't say a word but it will look amazing" comic book and illustration projects.
For newcomers, I say: Try to be patient, be kind to other people, switch off social media while you draw, don't compare yourself to others, because we all have our own timing; believe in the daily progress, do not forget your friends and family, and please, take some time to rest!