Hello Comics+BD Universes!
Well, as a kid the town I grew up in near Los Angeles, didn't have many kids in my neighborhood. And this was the years before video games, so I would usually play by myself, or imaginary friends, and that led to telling stories and eventually when in school, I began to realize I loved creating. And drawing just pencil to paper was an outlet. And even then, it electrified me. I loved the reaction my art would bring. And eventually, I developed this loved for monsters and fantastic creatures I saw on TV and would try to recreate. I was probably 5years-old when I started.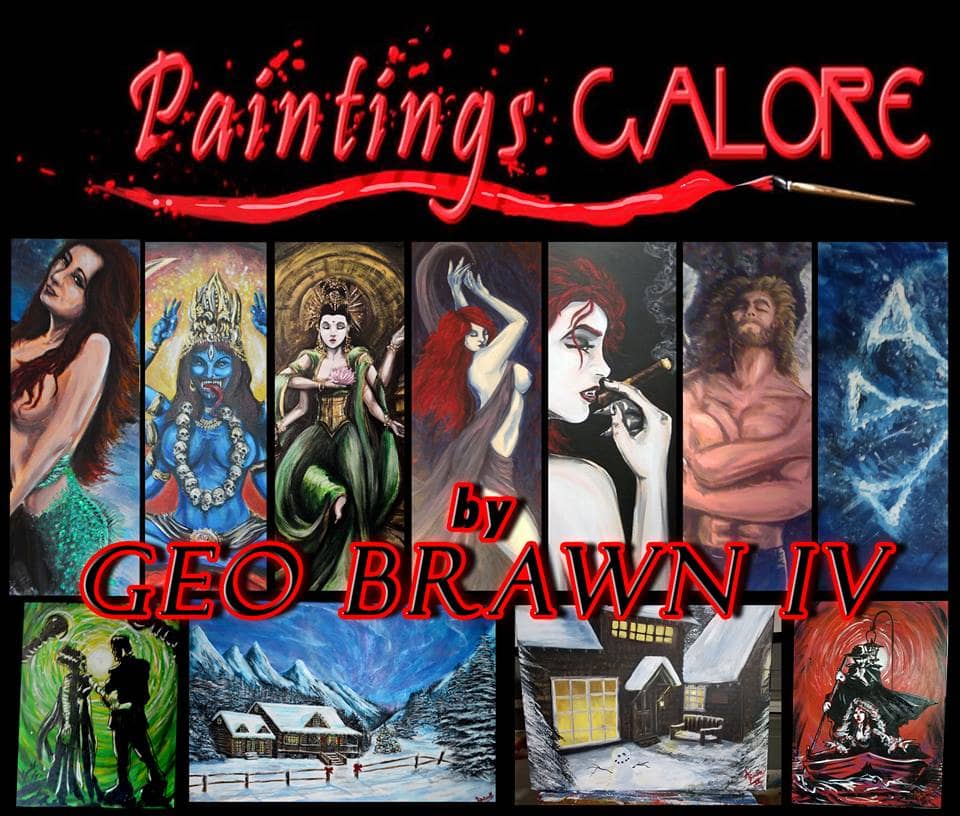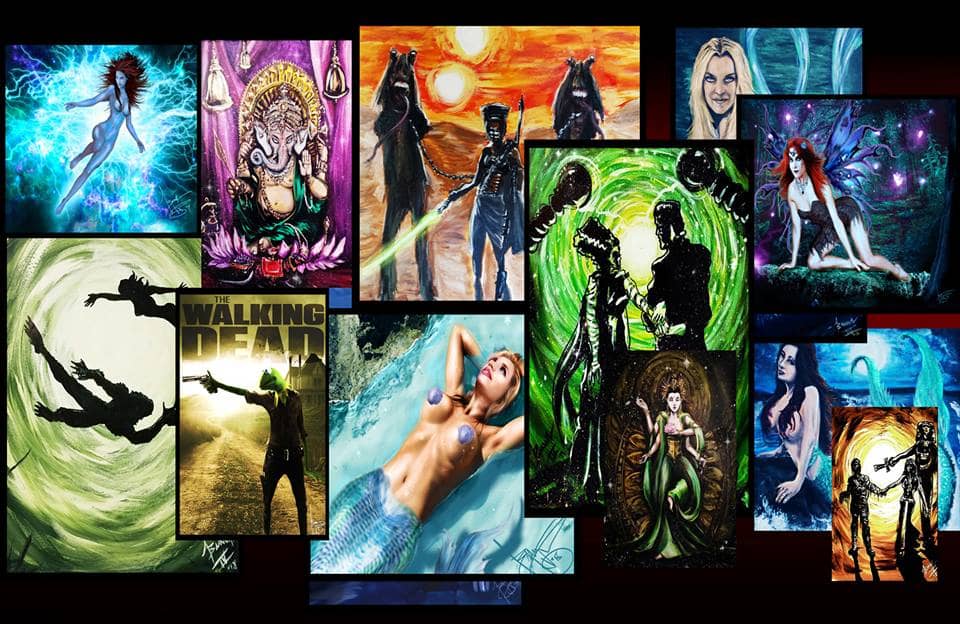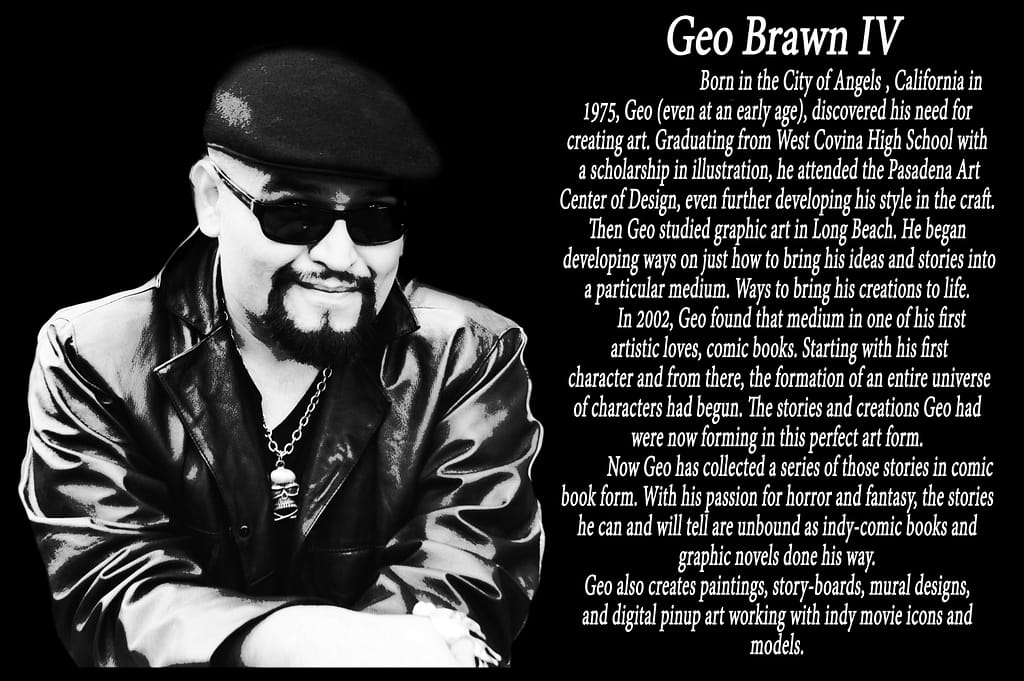 - I loved aliens and monsters… such a great fun to watch… I loved vampires as a kid. And then began, over time, learning about the people who made the movies I loved. Especially the likes of Hitchcock, and George A. Romero. And then as I grew into my teens, I loved the slasher movies. "Halloween" "Friday the 13th" and "Nightmare on Elm Street" and then I saw John Landis' work with "An American Werewolf in London", and the combination of absolute horror mixed with special effects, mixed with comedy was just amazing to me. So, Watching Jamie Lee Curtis, and Adrienne King, I was always impressed by the Final Girls in Movies. Oh and Then George Lucas set my mind on fire when I first saw "Star Wars", and on TV, I was drawn to shows like "Knight Rider", and "The A-Team", and "The Dukes of Hazzard" All the kids I knew grew up watching those shows. But I always came back to my monsters.
To begin I did have some formal training out of High School, I got a scholarship, and it took me to The Pasadena Art Center for Design. Again, this was still an age before digital art was wide-spread. But I have to say my training, more than anything, comes from repetition and doing. So, I taught myself Photoshoot and digital art. Which led to how I create graphic novels today. Teaching myself how to create has also gained me the power to open up my mind to new and different ways to create.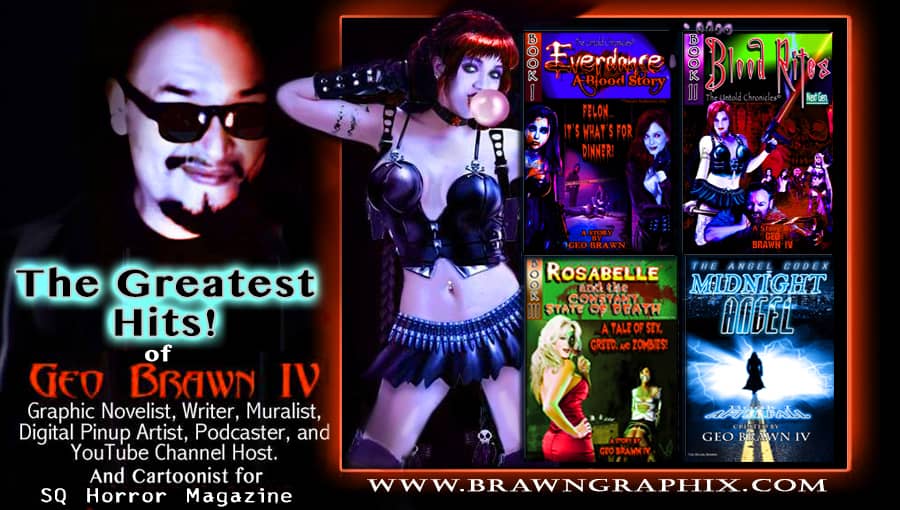 Well, eventually after I studied my digital craft more, I guess it was only a matter of time that I would use that to tell stories with it. The stories I had in my head for years. Probably over a decade before I ever actually put pen to tablet and made them visible for all to see. And I went back into my love o horror and monsters. But I wanted to show the different levels and that there are many layers. And then I wanted to tell something different. Vampires and Werewolves, and Zombies had been done to death, But I knew if I was going to tell these stories in my head, they would have to be different. New. Intelligent. Empowered. So that's what lead to my first story, "Everdance: A Blood Story". And then I wanted to tell another side of that story but also a continuation.. And that led to "Blood Rites: Next Gen." And that led to a bridge of these two stories… And also, a thank you to George A. Romero, the master of making Zombie Movies. I goth to meet him and it was just so cool, he was so humble and great, SO I decided to make a zombie story with a different bite in that bridge story between "Everdance and Blood Rites", a cursed woman who works like a serial killer to keep her youth and beauty of she reverts back to a rotting corpse. That is the story of "Rosabelle and the Constant State of Death". After these stories, I was working with some pretty bad producers, and unfortunately, they had a contract with me for the distribution rights of these stories. And they were terrible. This is where I learned to ALWAYS have a lawyer look over contracts. So I had to work around these stories, in order to continue to tell my work. I still had stories to tell, and these horrible producers were not going to stop that. And that led to an entirely whole NEW series of works with more of a fantasy storyline, but, still within the same universe and my original series. This became the stories I'm working on now, "The Angel Codex". In this we can explore even more realms of not just monsters, but whole new monsters in angel and demons and everything in between. So in a way I thank those horrid producers, because my stories only became better and more challenging to tell. The first book of that series is Midnight Angel: Afterfall and I'm just finishing up on the second book in the series, about the goddess of sex and war, Inanna, who, set in the future is this enlightened being looking for family. It's called "Genesis of Fate: Origins of the Editor".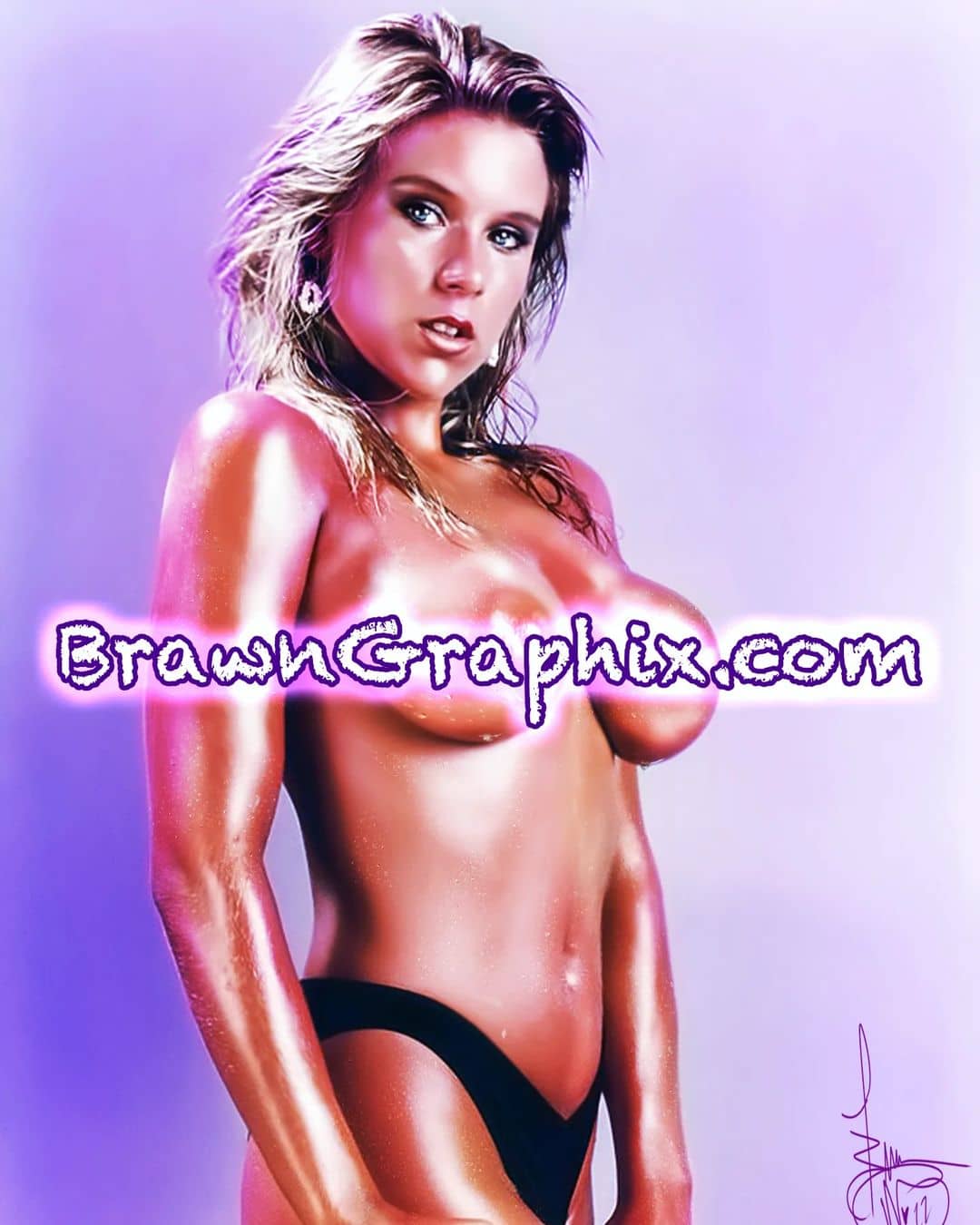 Sad to say about our art status… If it's not Marvel or DC, it's not really getting the visibility these woks deserve. When I first started delving into my work, the future was wide open, and indie projects could make it BIG, and there was such great opportunity. But over the years since, the MCU has dominated, and it's kind of lame, because here they are re telling the origin stories over and over again, when we have new works out there with new ideas and stories… So, the "second rate comic publishers are not getting the work visible as I think it should be. Because there's not guaranteed millions like with the DC and MCU /Disney stories. So here we are, seeing how Batman was created AGAIN, and it's pretty sad. -Of course, comics affect us : Absolutely, and that's the goal of good storytelling, really. You want the art and the words to combine and make the reader feel joy or fear or both. This is my job.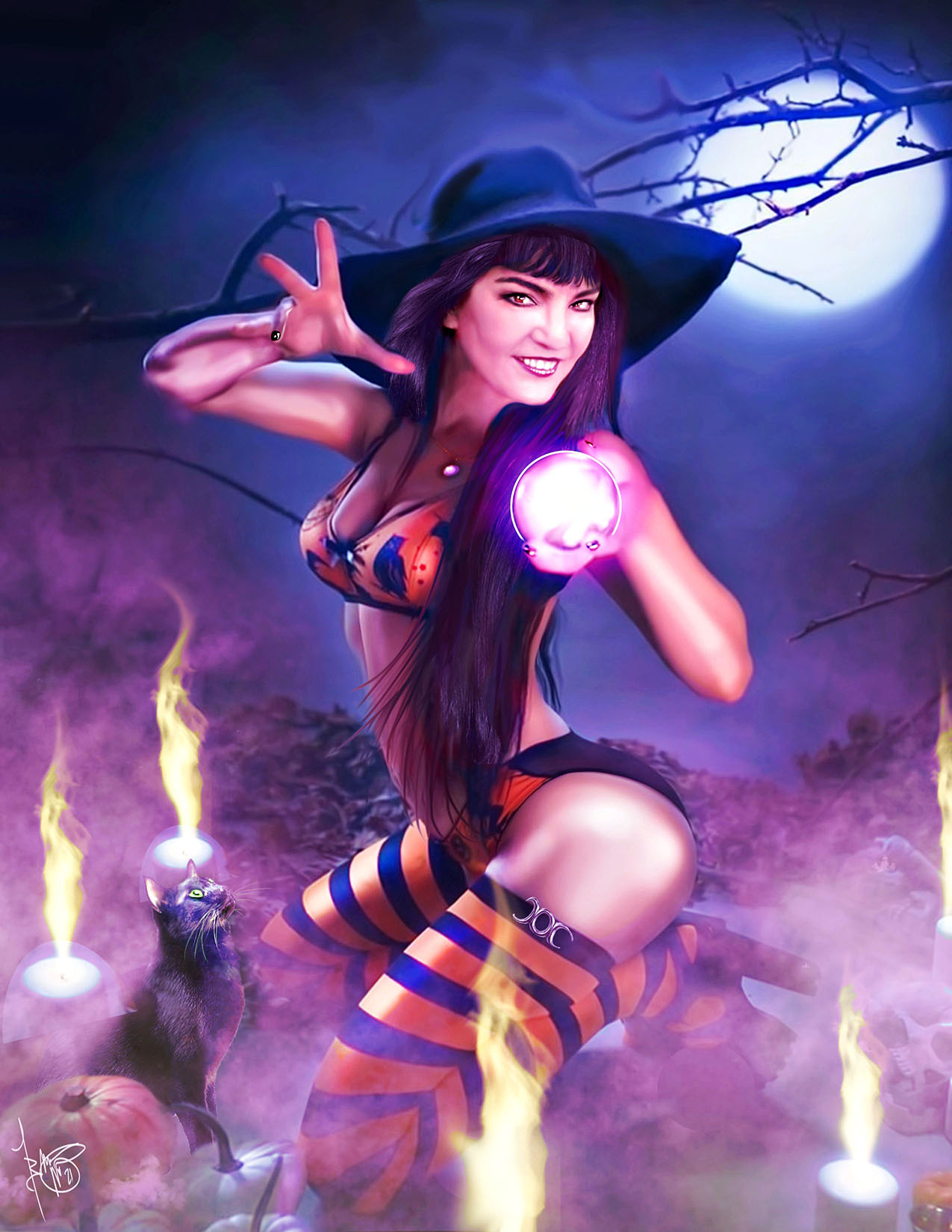 My greatest artistic achievement, I'd like to say its keeping that art alive during the pandemic. But even more so than that, overall, its been making the readers of my books love the characters so much, they treat them as if they were real people. They get emerged in those stories and the characters come to life for them. Even to the point of dressing like them at conventions I've done. And really, I can't think of a more greater gift as a creator that seeing and feeling that from the fans. Making those characters come to life that much, it's just awesome for me.For new artists I say: If anything, always remember, you're an artist first, but you have to learn as well how to survive and even succeed in the business. I've been very lucky. But by all means learn the business of comic books. And always up your game Never just settle, stir up your work, challenge yourself. And by all means also enjoy that ride. For almost 20 years I have.NEXT for me: Well, Like I mentioned, The Angel Codex is well into the swing of things with now my second book just being completed. And then from there, keep on going and tell more good stories. Make more good art. This series has, thus far, 4 more stories to be told in it. So, I keep going.http://brawngraphix.com/