I was born and lived in the beautiful landscape that is Liguria, in northwest Italy; luckily in my country we are used to see art everywhere around us, and besides my family has always taken me and my brother to visit museums and to see the beauties of our nation, so probably that's how my passion for the "image" was born. I must say that I have ever had a huge luck because my family has always supported me in the art studio and comics passion.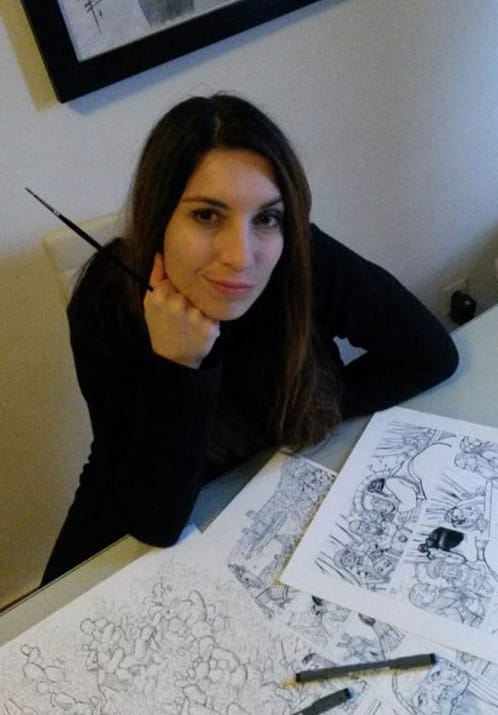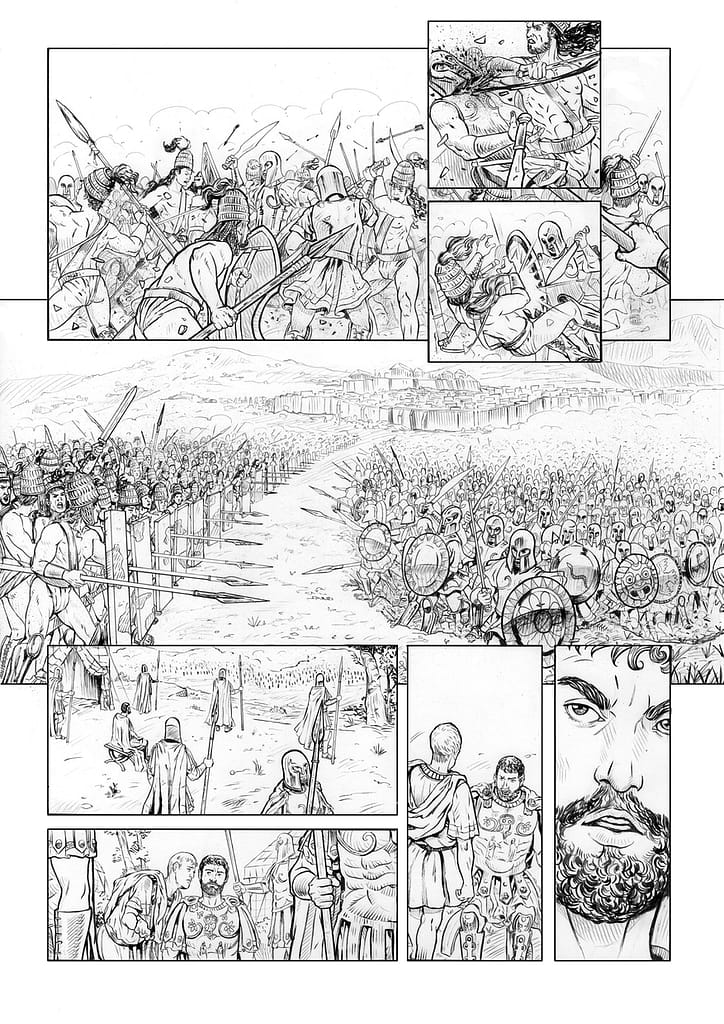 Since I was a child I was fond of comic's magazines stories as long as they had "beautiful" drawings inside: and during my adolescence I got very close to manga, appreciating their immediacy and speed, but currently i love a lot of different comic types and different styles of illustration. Then I drew lots of animals, cats, horses, I adored them. I actually had a passion for them. in any case, as a child I decided that I would tell stories or arouse emotions with my drawings, and I wanted to draw better than the others!(yes, yes, I was a child :P) Then life, you know, is not always what you want and I did a lot of different kind of work before but…I succeed. (yeah!)
I always liked fantasy genre and the cartoons, but I was also a great book reader, and this helped me to form a fervent imagination, along with role-playing games, because they are like writing a book step by step. During my childhood and adolescence I was very lucky because it was a good time for movies and TV series: cult like Indiana Jones, Star Wars, Star Trek, Goonies, back to the future, terminator etc.
As of my favorite authors, the list would be really long, and I must sometimes say I appreciate some aspects even of artists that I don't like overall! Then I have to say I'm the biggest fan of Riccardo (Federici), my boyfriend!
Is just as difficult to reply to the question about my favorite characters: I like Wonder Woman and Red Sonja, but once again the list is very long …
You never finish studying and you are never satisfied about your level, and even now I still feel very weak and I fight trying to constantly improve. Initially I did studies not relevant to drawing, then I enrolled in the academy of fine arts and in a school of comics, I started to work for small Italian publishing houses and finally completed my training with Riccardo, gaining notions to fill some big gaps in my preparation. I can't say it was easy, you have to work hard, don't give up facing closed doors, make treasures of your mistakes and always get up: all these experiences forms the professionalism of a person, and that is a not negligible aspect.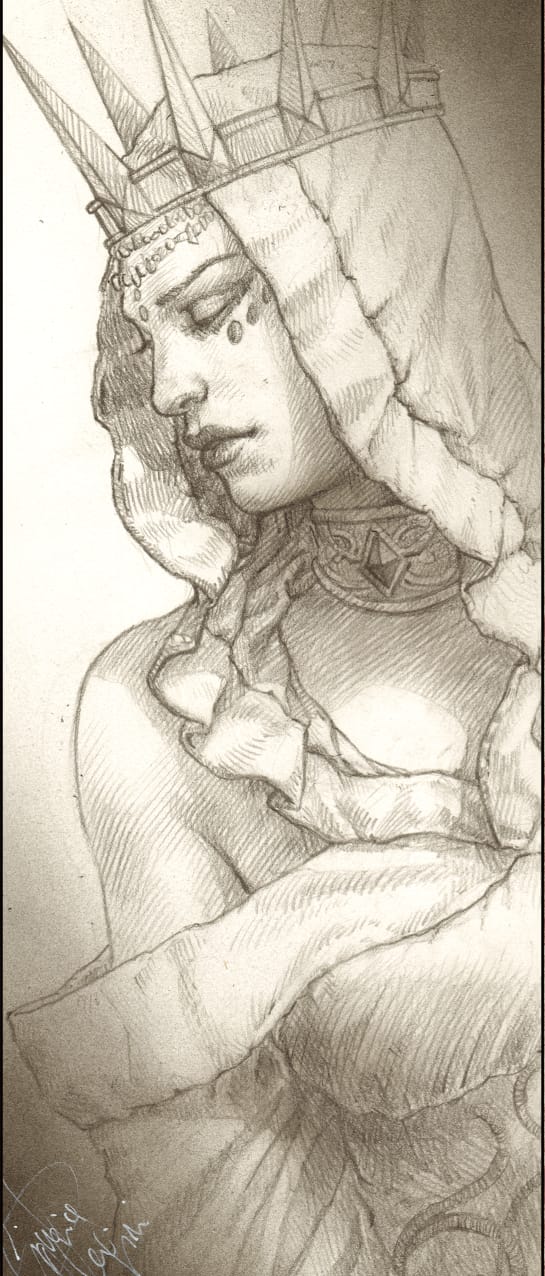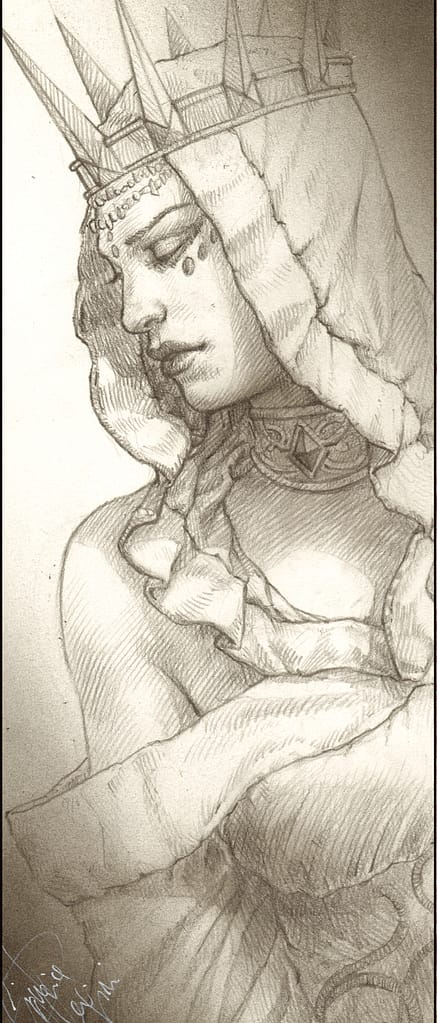 Until today I mainly worked for the Franco-Belgian market, for the publishing house "Petit a Petit" with small stories of a few pages, and for Glénat with a book on Daedalus and Icarus for the series "La sagesse des Myths". Right now I'm working on a comic "Civilisation" which talks about a secret society that unfolds in different historical epochs, and i have the arduous task of representing its foundation in the Egyptian era. My screenwriter is France Richemond, Colorist is Axel Gonzalbo and the publishing house is Délcourt Editions. I'm working on the second volume, is filled with fights, so I'm having a lot of fun drawing'em, and currently I'm about halfway!
In Italy, it's perhaps a smaller market than the equivalent in other countries because for years it was conceived as "for kids", but currently there is a flowering of awareness in which comics and illustration are seen as a real form of art.It's a very different reality, we have an underwood of small publishing houses and some very large ones. As I said, I work mainly for foreign markets so I'm less into the home one.Oh, that's a complex question. In my opinion some targets have changed over the years, when I was younger people liked the "knight", the good hero, instead in recent times I realized that the reader's appreciation has moved a lot towards more controversial characters (also think about characters in videogames, tv series or even real life public figures), maybe who get success with cunning or brute force, people who get power even without being really deserving. But then, the hero that we like is what we would like to be, or with which we empathize for something: so changes in readers' taste are a reflection of society evolving. Batman and Wolverine, however, are always liked :D!
I think maybe the most known characters abroad are Dylan dog, thanks to the film that was produced a few years ago, and Tex, a western hero whose stories are translated also in other nations.
Comics are a means of evasion, to live adventures, to feel emotions, but also to reflect on the present and the future, to dream and also to teach; and besides the trend of historical comics also provides informative notions about the past.
-Regarding the greatest works of mine, I say: do your dream's job is already a great achievement, there are many aspirants and it is difficult to assert yourself, I could say that Daedalus and Icarus had an excellent sales response, but since I'm at the beginning and I still have so much to learn I hope the future holds something wonderful for me…
For rising artists,  I say: Be stubborn, resilient, work hard, and try to understand things to improve step by step, do not believe in those who tell you that there are "easy ways", do not use shortcuts: competence is always rewarded. When you're in front of an audience with the pencil in your hand you ought to know how to do things, if you're not able it's evident. You have to know how tell a story through images, and have the right knowledge to do it.  Professionalism is formed by many aspects, know how to work, meet deadlines, be competent: there are some pure geniuses around, but they are very few, and for everyone else there is a lot of practice and study.
NEXT for me:
Currently, as I said in another answer I am drawing the second volume of "Civilisation Egypte", I would love in the future to draw a fantasy story or to work for the American market.