There were always artists in my family. My grand-grand father had one of the first photo ateliers in Ljubljana. His nephews were famous Slovenian painters and their mother's portrait can be seen in the National Gallery. My mother and father were scientists, but we all loved art. My mother was making ceramic, my father sculptured stone and my sister is an artist, too. In my family, we always combine science and art in life and creativity. Maybe that is the reason I was experimenting on every technique I could, trying to understand the base of visual language, techniques and the source of inspirations, visions and creativity. I was doing scenography for movies, graphic design, web design and net art 20 years ago, performance, installation, interior design, sculpturing, cosmography, printing, painting and yes, also illustration and comics.
I was always interested in knowledge and understanding the art of telling stories. Illustrations are such a nice way to do it with a language I love the most, visual language. My first illustrations were made for my ballet teacher and I am still grateful to her for opening a new world for me.
I was more of a bookworm. My favourite authors were Dostoyevsky, Margarete Dumas, Henry Miller, Tolkien, … I loved classical music and ballet; Tchaikovsky, Vivaldi, Bach, … I was a fan of old movies and was a regular guest in the old movie theatre where they rolled old and artistic movies. I still love film directors like Greenaway, Tarkovsky, Wim Wenders and Orson Welles the most. I love animation and have watched some of my favourite movies and serials over and over again. And I must not forget; I think Hayao Miyazaki and his Ghibli studio is more than genius. His light, expressions and all of the little things make me happy every time.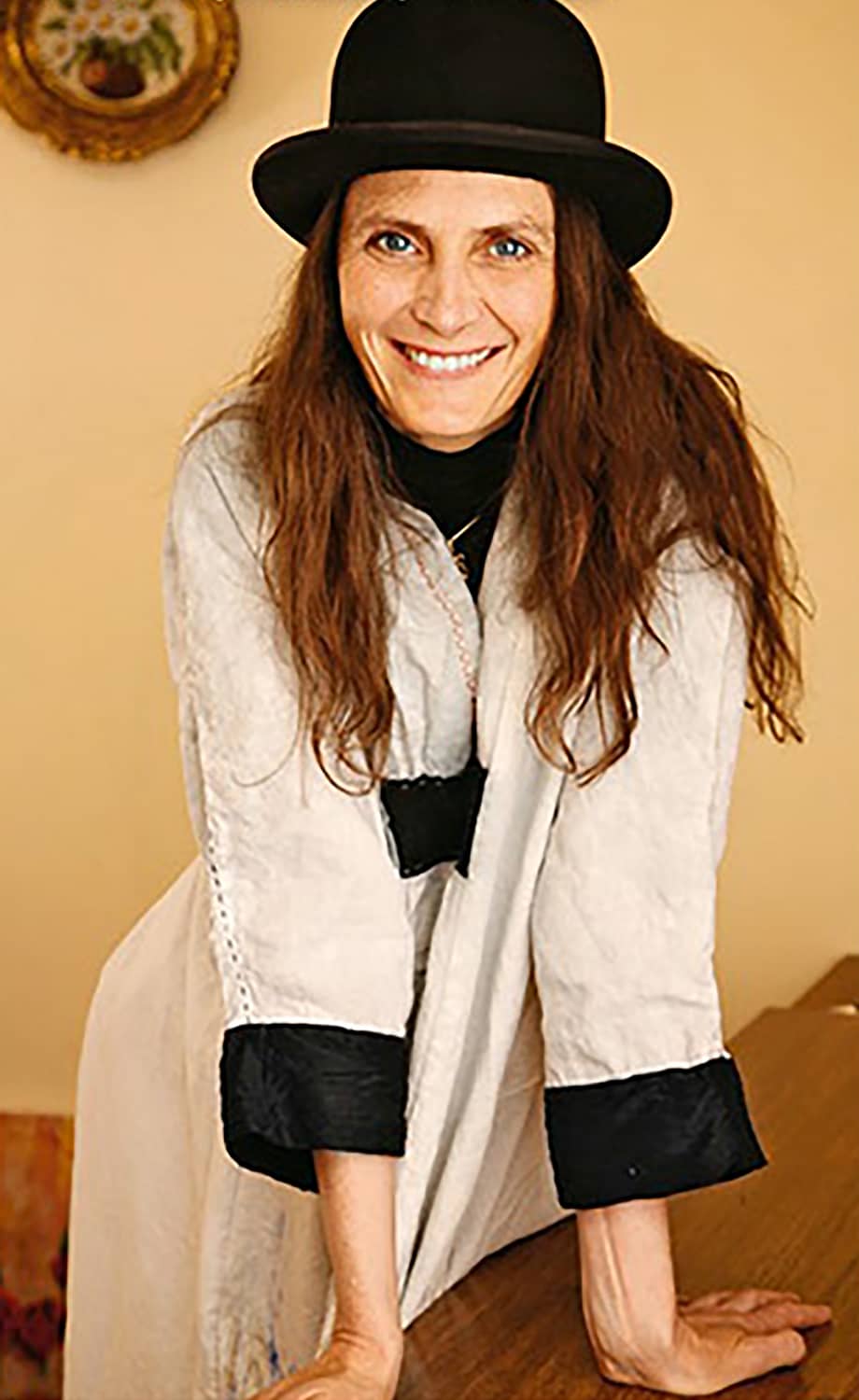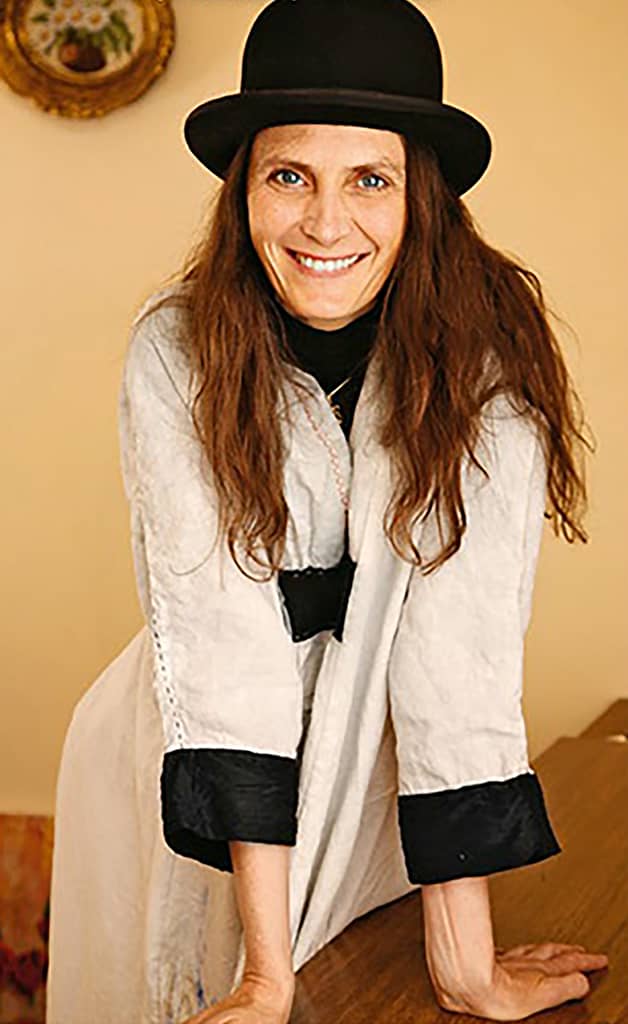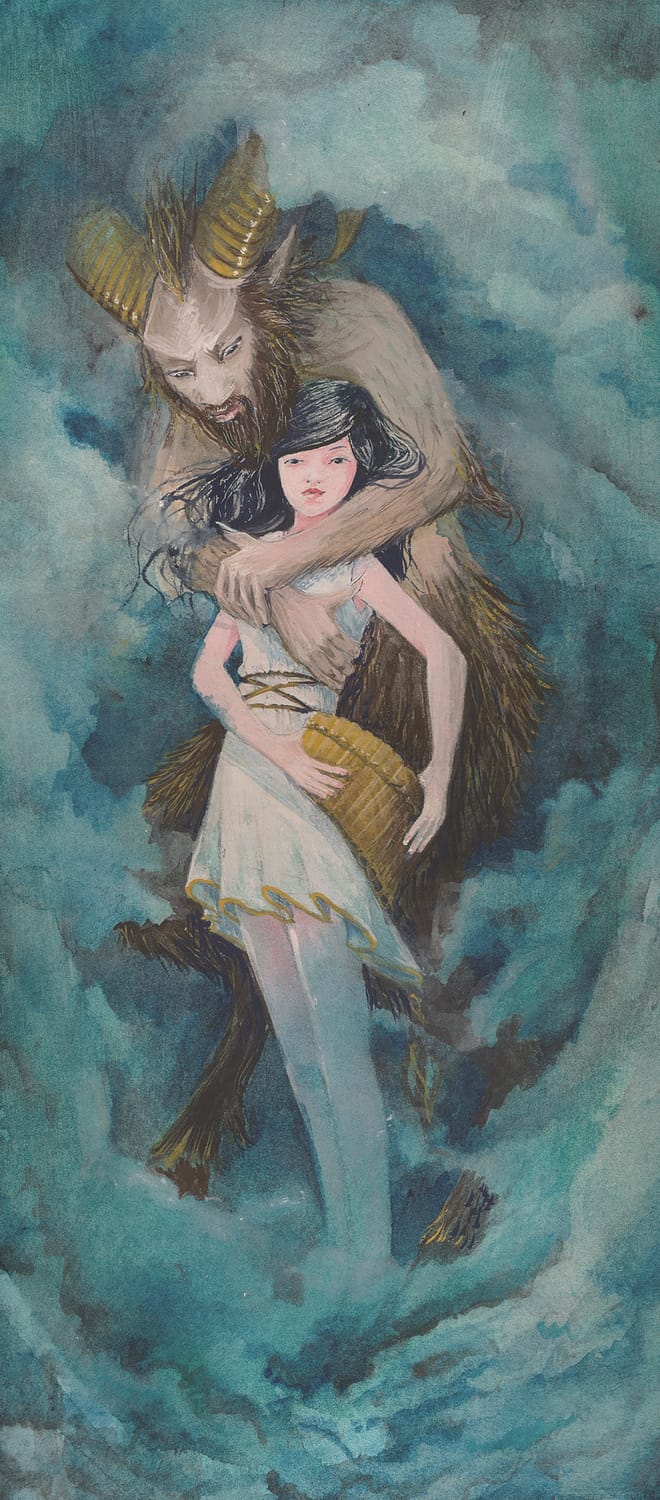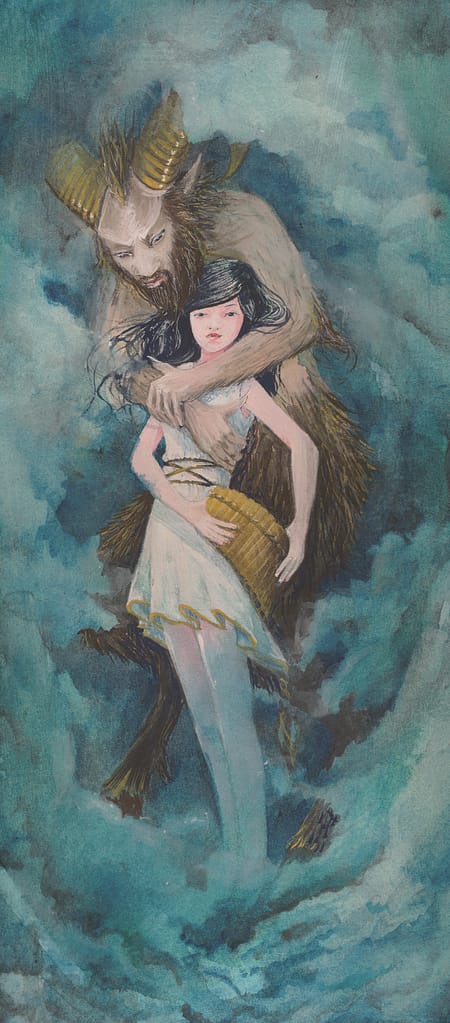 Illustration and comics came later when I was on Academy for fine arts an even later when I was lecturing illustration and I had to study the history of illustration and got to know contemporary illustrators. I love so many of them … both illustrators and comic creators … it is hard to tell. I love Milo Manara, Shaun Tan, french and japanes comics and a lot of contemporary webcomics. But I will admit, my favourite characters are Calvin and Hobbes. They are gorgeous and I love to read about them whenever I am too tired to do anything else. Those two just make me feel normal.
I graduated in painting, finished postgraduate studies in sculpturing and got a PhD in Art. Later I became a professor for Illustration and many other fields of art. All together it was almost 11 years of official learning. But that is just the smallest part.
I learned the most from self-development, constant conscious observing, everyday drawing and painting and most of all from experimenting and searching in all different fields of art and science. I soon realised that I have to develop my tool; I have experimented with my body and developed the skill of my hand, I have observed to understand my emotions and to put my senses in a higher state and I am working all the time on understanding how my brain is working to be able to use thinking for creativity and not for useless loop thinking.
My major interest was visual language and I was always wondering how can I tell a story in the best way. I am still learning; mostly by observing my reactions and by watching nature; people's faces, reactions and expressions, colours, changing of light and structure. I learn from ancient and old masters and I am in search for the best new authors all the time.I am creating in a visual world for more than 30 years and I have tried almost everything.
My first art project was in the field of internet art, performance and concept art in the 90′. I was making all kinds of diaries in that time and the greatest project was a photo concept book "Good morning Kiki", which I have been creating from 1998 till 2005. I made a photo of myself every morning, for seven years. The reason I did it was because I realised that this new technology that is coming will end our private life and everybody will expose their lives in public. You must understand, internet, mobile phones and digital photography were just at their beginning, nobody imagined there will be Instagram or Facebook or anything like that. There wasn't any good digital camera then so I was using an old analogue Russian camera; Jashica 512 and still have 2555 photo negatives in physical form. When social networks started, I realised I was right and than I stopped with all my diaries.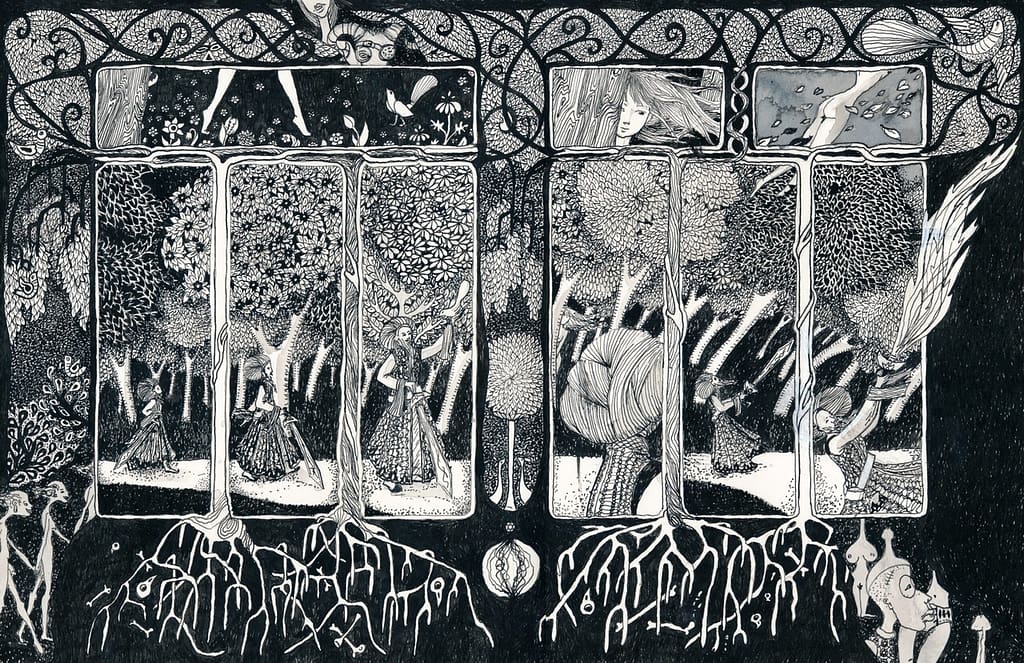 After that, I was in the world of illustration, made many books and about 9 author's books as well.  Nine years ago I started to paint again. I was impressed by Leonardo da Vinci's sfumato technique and by studying his paintings and some other old masters I have developed my own technique; painting with light. Last year I had a solo exhibition in the National Museum of Slovenia.
When the world was stopped by Corona virus I finally found time to start with Arkanum graphic novel serial. It is a project that waited for me for 12 years after I have made the first sketches. It is the story about love, mostly about love between man and women and the educational book for these strange times when everyone is left alone in fear from other human beings because they can be infectious. We could all die, they say. But we do not live to be in fear and to be alone. Dyeing is a part of life and we live to communicate, connect and love. So I decided to revive an old project – to educate and tell what I have learned in these 30 years of discovering the Beauty of the World. So I am creating graphic novel books without words. Just pictures. Pure visual language for everyone to understand and nothing to be lost in translation.
A lot of creators are making comics in Slovenia. They are connected in a group called Stripburger. "Strip" is a word for comic in Slovenian language. And burger you all know what it means. There are many good authors and some good comics shops. They are organising many workshops and events, mainly for young people, which is good. People in Slovenia like more artistic characters and books like Mouse and contemporary graphic novels. But at the same time many publishing houses publish classical comics like Asterix, Calvin and Hobbes, Garfield, … there are not so many people who would read superhero comics.
Everything we perceive affects our reality, so comic books are no exceptions. We learn from them and find similarities with heroes from our favourite books. Like all artistic creations, comics give us a safe place to learn and experience the things we are unable to do in everyday life. They are like dreams. A long time ago William Shakespeare said: "We are such stuff as dreams are made of, and our little life is rounded with a sleep." So we dream about being somebody else every time we read a comic. We dream a dream and learn something new.
This is a hard question about my greatest achievements. Maybe my understanding of visual language and "painting with light" technique. At this moment I am most proud of my latest work, the Arkanum serial.
For newcomers, I tell them: observe nature and ancient art, play with everything you can and understand that life is just a game. Creativity is not about hard work but about the understanding of life.
I have been searching for many years. In ancient pictures, sculptures, architecture and scripts, reading myths and legends, books about secret knowledge written by wise men, mystics, prophets and saints. I have been searching in illuminations and long-forgotten symbols, in secret books and texts. I have put everything in Arkanum books, which I show on Exclusive comics site.This serial is my first travel into the world of comics. I am creating the first album now and I intend to do six more. They are all speaking about the quest for Love, the greatest wish of every man. I am doing some commissioned paintings and portraits and am writing a book about sacred geometry. I am also working on some major projects I hope to be the joy of my life for the years to come, that is my husband, my daughter, my garden and the new studio.