I come from a normal working family , in a small country in Eastern Europe. Since I was able to lift a pencil, I had full support from my family, since my grandfather was a prominent writer and my mother is a hobby painter and a writer as well. Illustration was there with me ever since I knew my own name, and I used to doodle and draw ideas of stories and characters, and imaginary worlds that would come from my active childish imagination. I was always interested in fairytales , mythology and fantasy, but my high school days were the main moment of my life to decide that illustration will be my main calling in life.
As any other kid, I was really interested in comics like Batman and Spiderman, but ever since I saw anime shows, I was instantly in love with the visuals and stories, especially unpredictable story twists. Ayami Kojima, the illustrator of Castlevania, and Yoshitaka Amano, the designer for Final Fantasy games were my main inspirations throughout life. As for my favorite characters, I stil see Vampire Hunter D as the first one on my top list.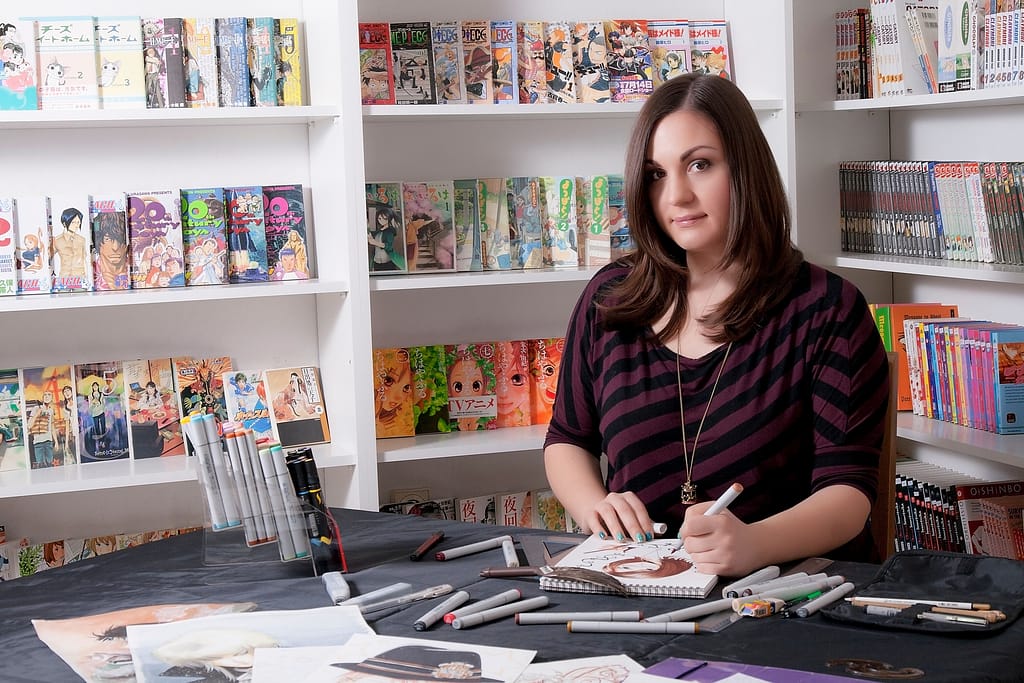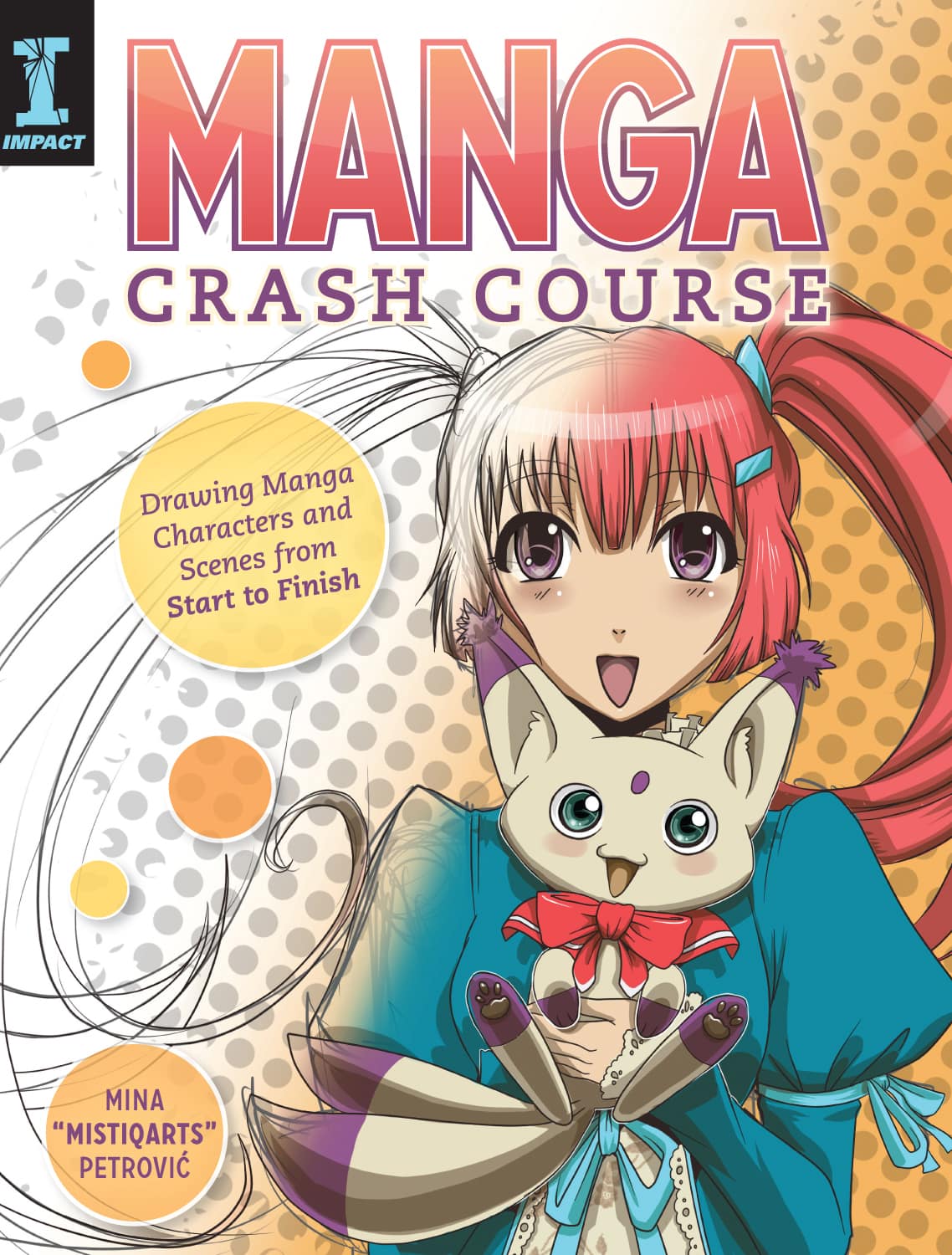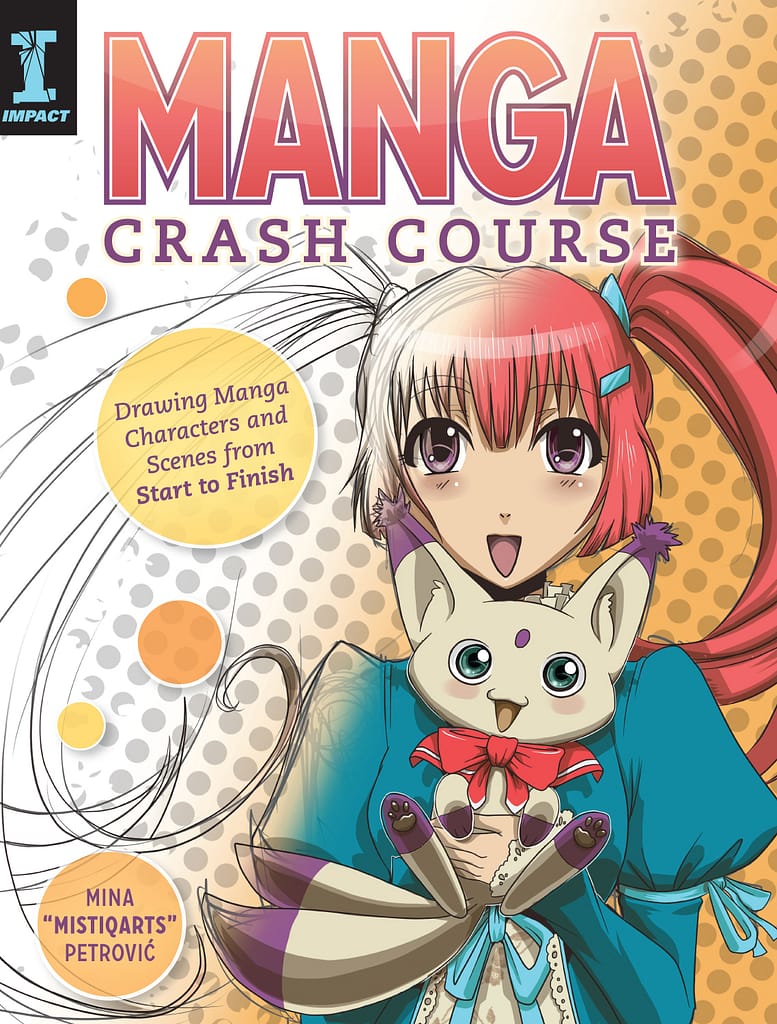 It all happened very organically, through trial and error, and I actually never had official illustrator training. I drew a lot during my life, but got a decent amount of practice at my Fashion Design College. There I had quite an important training in drawing human anatomy, body proportions and the fundamentals of design and art history. I spent 12 years researching manga comics and illustrations, and developing methodology to teach these concepts to future artists. As any other artist, I strive to learn new things every day, and believe that everyone develops at their own.
My main body of work was actually developing my own teaching material, and making it easy for my students to understand how to draw in a fast and fun way at my manga school. As for artistic creations, I spent the last decade or so creating fan illustrations, personal comic concepts, I have illustrated a few indie comics, published 2 "How to draw Manga" books and one Cosplay book for beginners. I was hired to illustrate a Japanese language book series, a customized fantasy Card project and hope to have many more personal projects from now on too.

In my country, there is quite a large book-loving community, and I was able to meet a huge number of people that consume both manga and western comics as a lifestyle. New generations know of any Marvel or DC character by heart, but also all the latest and greatest manga titles. We are both geographically and culturally accepting of these Western and Eastern trends. People are so varied, that there is no one choice you could expect from a local comic fan, certain people will prefer French or Italian comic art masters, while others will prefer more mainstream titles, whether its manga or Western titles and characters, so it's quite a colorful community.
I guess the effects of comics on readers depend on from person to person. I do know how consuming certain comics can influence people's daily lives, like fashion choice , or way of thinking, I like how it can help cope with daily struggles and also help express that creativity and childish joy we tend to suppress due to the pressure of adulthood. For me personally , comics affected me in a way that I have become more accepting of others and taught me to look at people without prejudice.
-About my greatest achievement so far, This is quite a hard question to answer, since I have so many passion projects that have left me super tired and yet very proud of all the effort and love put into it. Every time I manage to actually design a project and finalize it, I love each and every one the same. I will have to say that my Card design for the Cards enthusiasts "Twisted Wonderland" project was indeed something I am still most proud of.
This year was actually full of projects for me, including two manga influenced comic books, and my own personal commissioned works. As for my future projects, I will have to keep them a secret for now, but they include a lot of benefits for anyone trying to hone their manga skills.
As I always tell my students, self doubt is something that comes with the territory, even the most experienced artist will tell you or show you that they are still learning and mostly feel like their work is never done . I know it sounds like a cliche, but everything comes with time and practice. And one of the biggest art misconceptions is that talent is this magical force that just exists in special people. The real truth is that anyone can learn to draw, and that drawing is nothing more than a skil you learn, develop, try, fail, then try some more until you mould it into something you can be proud of.