Patricio Valladares (Chilean, born 17 July 1982) is a Chilean director, screenwriter, editor, producer and. Known for his work in genre cinema, Valladares has directed numerous features throughout the years. In 2011, he directed the "En las Afueras De la Ciudad" (Hidden in the Woods). Based a true story, the film made its world appearance at Fantasia Film Festival before touring the globe with appearances at London's "Film 4 FrightFest" and Belgium's "Razor Reel" among others. Epic Pictures Group is currently handling sales and distribution. This film caught the attention actor Michael Biehn who would later produce the English language remake through his production company. WTFilms is handling worldwide sales, with the movie set for a release in 2016 in numerous territories.
In 2014 Patricio directed "Toro Loco: Sangriento" a Chilean action, dark comedy flick shot entirely in Spanish. The world premiere was held at Morbido Film Fest in Mexico. Event Film is currently handling sales and distribution.
In 2015, he shot three features in English, all of which are currently in post-production. These are: Downhill (shot in Chile), an experimental horror/thriller. WTFilms serves as worldwide sales agent.
The Ghosts of Garip, part horror, part found footage shot in location in Istanbul, Turkey. Moonrise Pictures is the sales agent. Lastly, he directed Fade in Bulgaria Nightmare with On Elm Street star, Robert Englund. These three features were produced by Loris Curci and written by Barry Keating.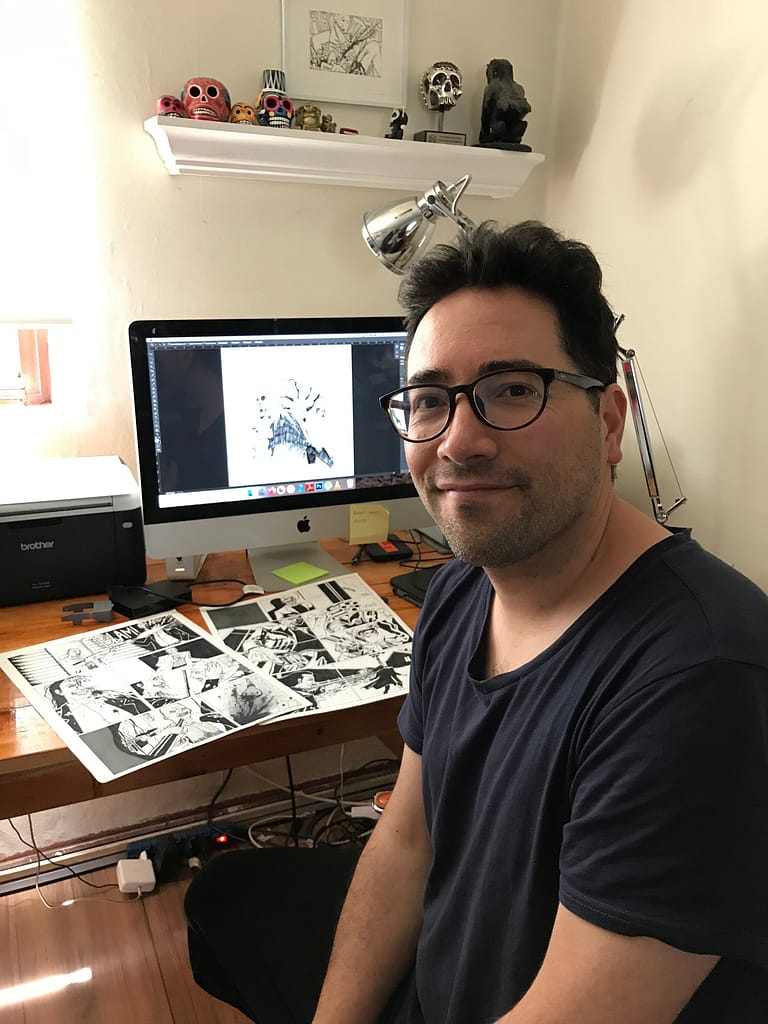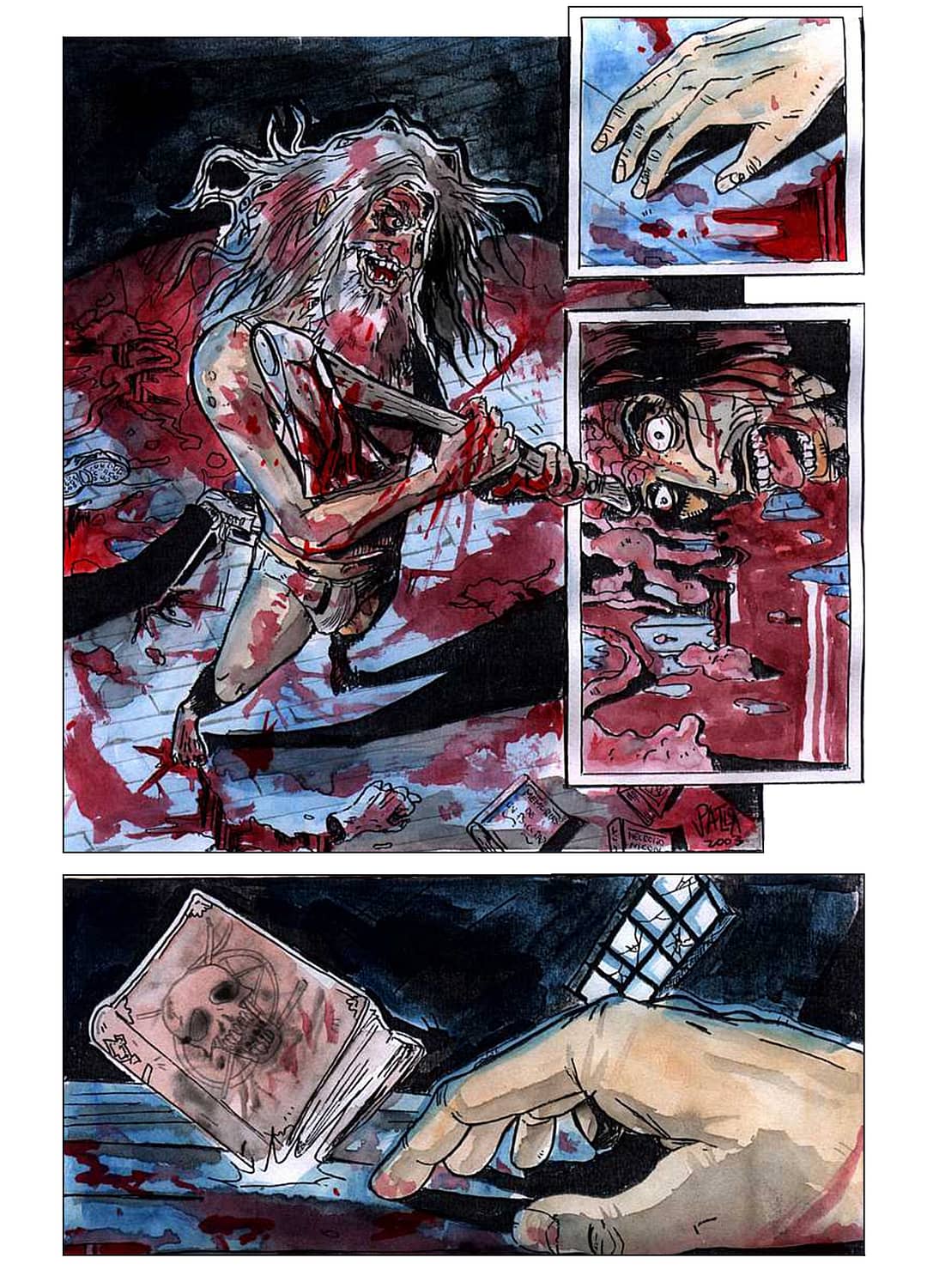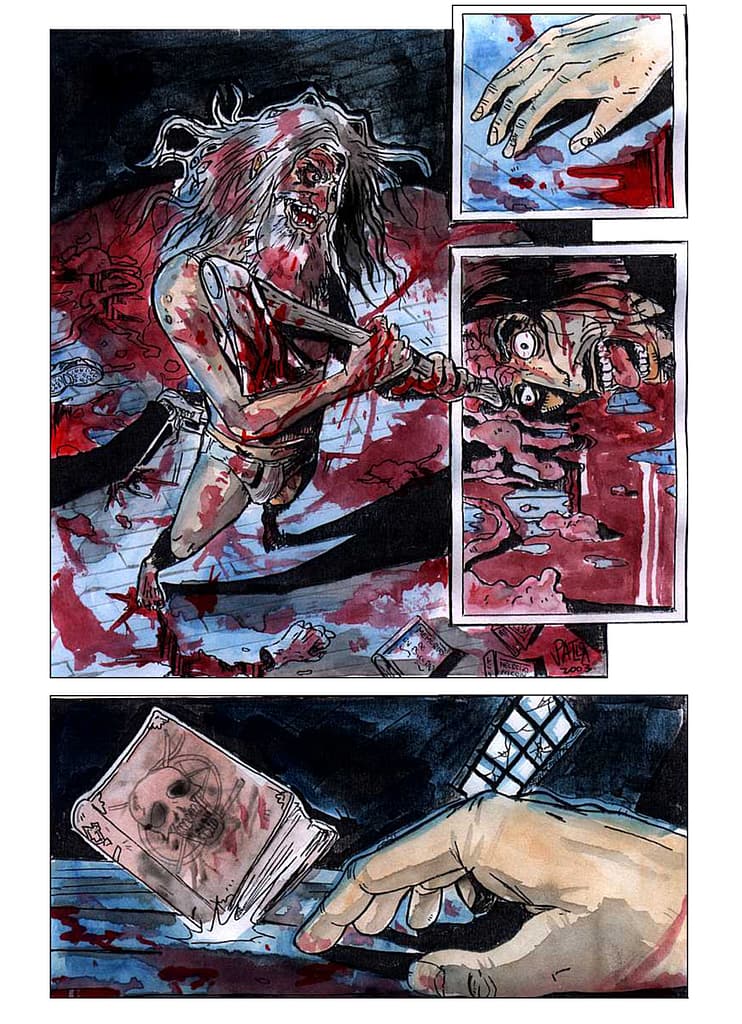 Well, well. From my childhood, my old brother watched Jason Voorhees and A Nightmare on Elm Street film series at home with a couple friends in the 80s. So, I always went from the bedroom to the living room at night to watch from behind the sofa with them. I Loved it! I liked the ultraviolence and gore from Robocop. So, I remember that my first comic book was CONAN. When I was 14 or 15 I was a metalhead, so I had lots of tapes of death metal and a lot of low budget and underground horror movies on VHS. I'm from a small town in the south of Chile called Chilean. Is a village that at this time has not too many video clubs, but with a lot of horror movies from many countries, no idea for why. Like German horror, UK…USA of course and a lot of gore and cinéma vérité.
I remember at my school, a friend gave me a comic book from Spider-Man, very well illustrated. is a Venom story from Todd McFarlane. This guy was a role model for me, awesome works. After that Frank Miller and now Mark Millar. I'm a big fan!
About my favourite Illustrator this is the list: Todd McFarlane, Mark Silvestri, Greg Capullo, John Romita Jr, Scott Campbell and Miguel Angel Martin.
About studying and learning to become a writer of cinema and comics:
Damn, so hard question. I never went to Cinema school. At the very beginning I was interested in some Cinema or Art School. I've learned to make movies, shooting short films with a couple good friends, and shooting on weekends, with no budget. Same about comics. I have a passion for doing this art that I think was better than never gone to a Cinema or art school.
I got specialized in doing horror movies with friends but without budget. After doing a couple not budget movies, I won a Chilean fond of cinema to do a movie, i did Hidden in the Woods. (2012) it was a small success after a world premiere at Fantasia Film festival, Montreal. Because it did a lot of buzz and the veteran actor Michael Biehn bought the right to do a remake with me as director. Was awesome for my career as a filmmaker. After that I did movies at Turkey called KANGLI GIRDAP, and another at chile called DOWNHILL and Bulgaria set another movie with Robert Englund (Freddy Krueger star) called NIGHTWORLD. It was such a great time. This movie and the experience for me was a great moment of my career. It was a big deal for me and my friend, Barry Keating. Loris Curci, the producer of Nightworld, sent me the script and told me that he really wanted me as director to shoot this film. And after two seconds I said "Yes, please". The producers told me that they would be casting Robert Englund. This blew my mind! With Loris Curci we shot a remake from my Chilean movie Hidden in the Wood at Texas a couple years ago with Michael Biehn (I'm a fan of Terminator) and now I had the chance to work with another legendary actor. Robert is an adorable and charismatic human being. The flick was shot in Sofia, Bulgaria. It was selected to be shown at FrightFest and was released on theatrical and Netflix in North America.
Now i'm working with a Italian editorial, called Nicola Pesce Editore. We are working in the comic book from my movie HIDDEN IN THE WOODS, and another coming soon with me as author, and comic book artist.
Today, the comic book industry in Chile is growing each year. Chilean comics has been highlighted in several latin festivals, especially graphic novels. The readers' preferences always are superheroes from DC, Marvel. But another readers love more indie comics from Europe or manga. And other indie companies. In chile we have icon Characters, the names is "Condorito", "Dr Mortis" and "Barrabases".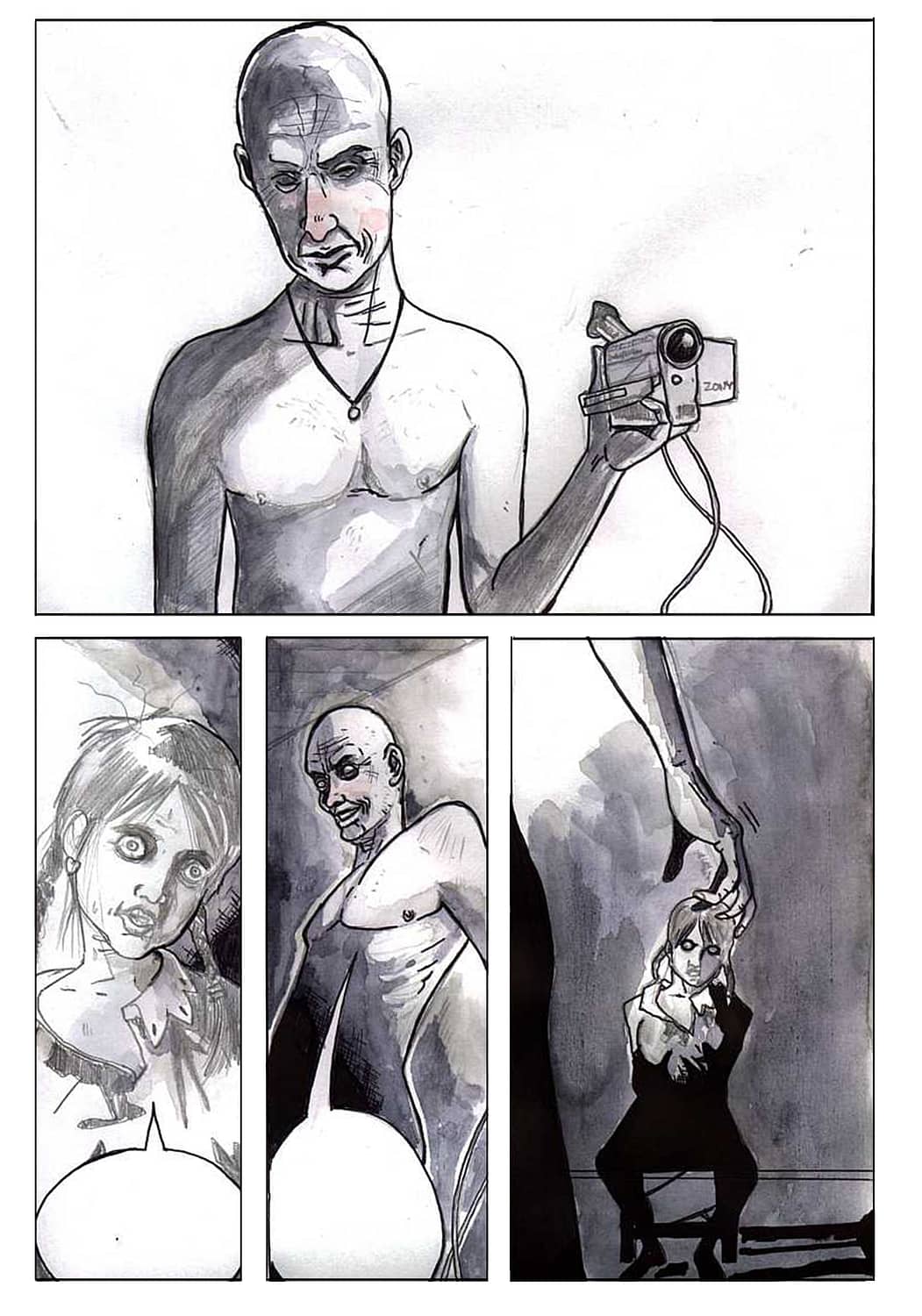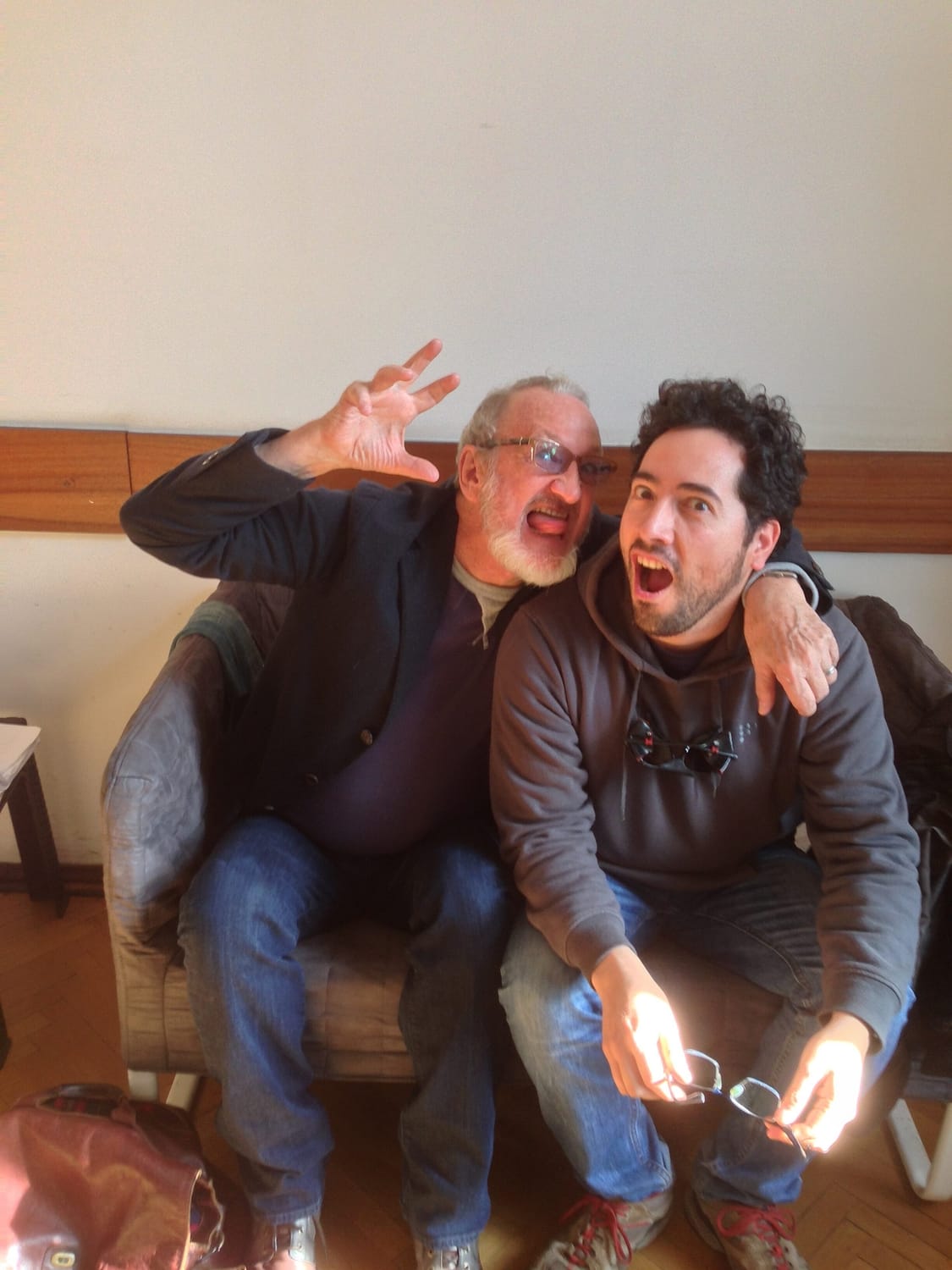 BTW, There aren't many comic book horror productions, but we have Gabriel Rodríguez is a Chilean comic book artist, known for his work on the horror series Locke & Key.
For me like film director. NIGHTWORLD. was so great for us, was distributed in too many countries, at cinemas and streaming. And dubbed in many languages. Right now, I have had the chance to develop projects for American companies, which has been an incredible honour for me. At the same time, I have been keeping some time for my own projects such as doing some comic books and working on new scripts. All this is thanks to my movies as Nightworld or Hidden in the Woods.
Just do it. No care it will be bad, good or worse!!! The important thing is doing things, comics, books, movies or music. It's hard, but it is so fun doing this art.
My last movie Embryo is hitting festivals and has a major release next year with Uncork'd Entertainment. And with my pal Barry Keating and I are developing another horror feature set in the UK. It is a serial neo-slasher movie; my idea is to shoot as soon as possible; however, due to COVID-19 we are on hold. We are really excited about it!
And about comic books. We finished the graphic novel about my movie Hidden in the woods (2012) with an awesome Italian talent comic book artist Lorenzo Scipioni.. And for Chile I'm working with another talent artist Juan Vaquez in a couple comics.
well, please enjoy my horror movies on streaming or Bluray!
https://www.facebook.com/patovalla
https://www.instagram.com/patovalla/
http://patovalla.mystrikingly.com/