Hello Comics+BD,
I am Nahid Zamani, 
Freelance Cartoonist & Illustrator, from Iran…
-All I remember from my childhood is painting. I'm the first child of my 5 members family, my parents were teacher, therefore, I had to go to kindergarten since I was 1 year old! Even in kindergarten, I used to do absent children's painting exercises every day! After I went to school reading books and writing stories had been added to my second nature. When my parents went to work, I had plenty of time to imagine what do I want to do whit my free time, alone! Some years later I comprehend, those hours I spend alone at home, made my creativity flourished. I was Immersed In books and their few paintings. I was writing dramas and played them by myself, and I was painting with no exhaustion.
-Since the I was born in 1988, my childhood spent in period of after the war, therefore there wasn't any expanded access to comic books, picture magazines, movies and animations.
My parents were finding Disney animations on VHS videotape hardly, and we watched them thousands of times, so much that we had memorized most of the dialogues and the videotapes got damaged!
Mickey Mouse and Minnie Mouse were the most allowed characters we had on school bags and notebooks, and I guess I painted them in various poses more than 100 times, I had some painting notebooks full of them.
I grew up with, Robin Hood, The Aristocats, 101 Dalmatians, Cinderella, Pat & Mat, Winnie the Pooh, Anne of Green Gables, My Daddy Long Legs and Little Women.
When I was a teenager some few pictures magazine was available to us, and my parents used to buy newspaper every day, and it was my first encounter with cartoon and especially editorial cartoon which was so thrilling for me. The first and greatest cartoonists I knew were Sempé, Quino and Mordillo. Especially the great masters Sempé and Quino were my main role models for years.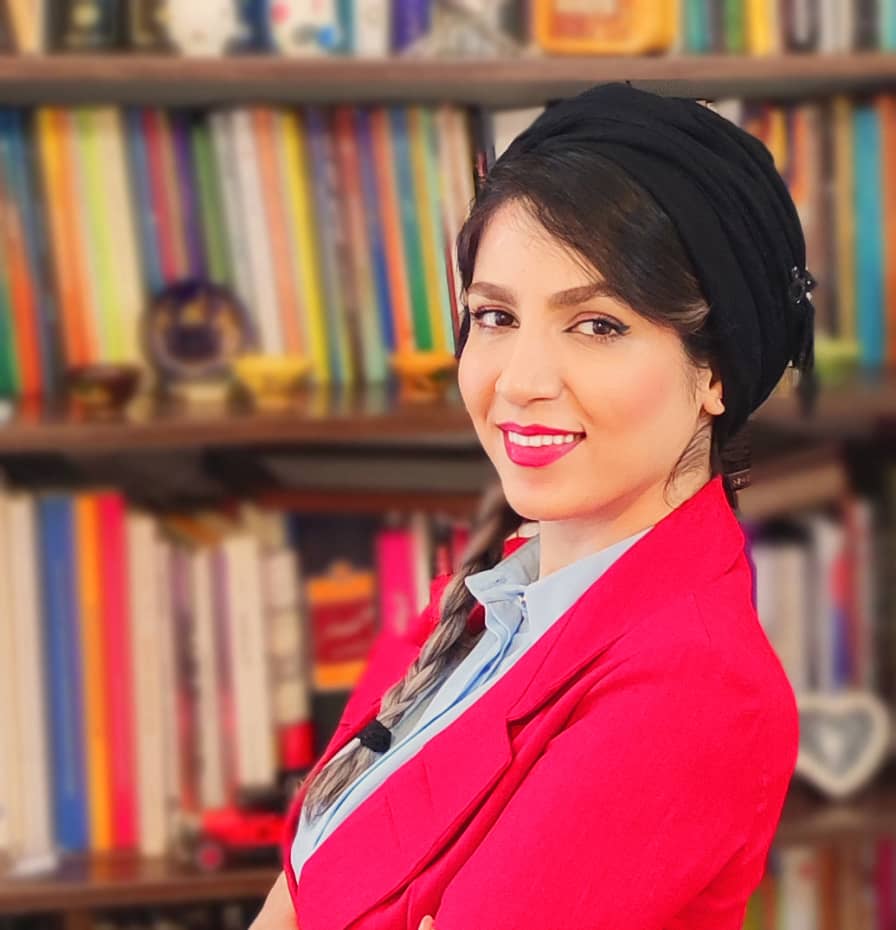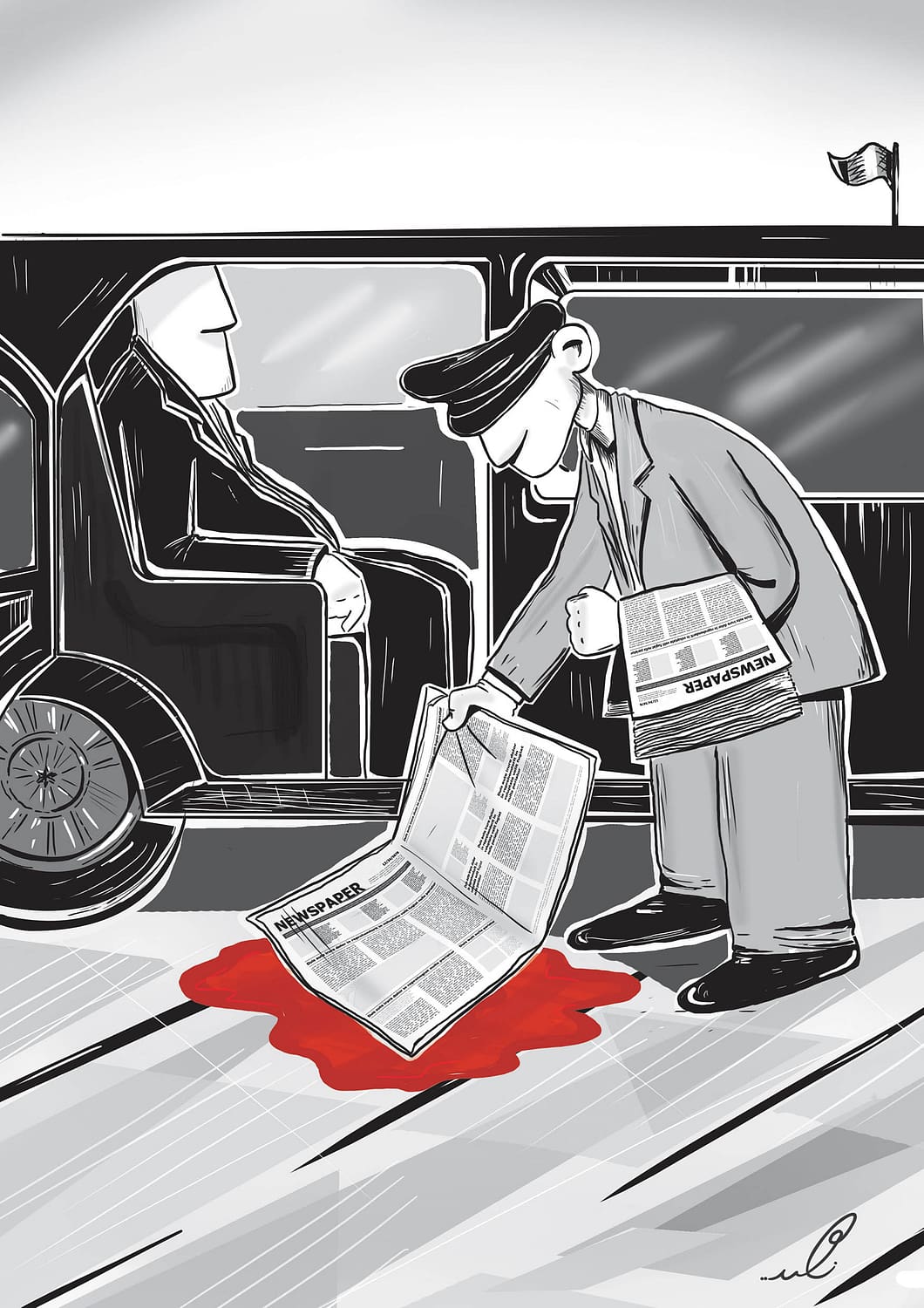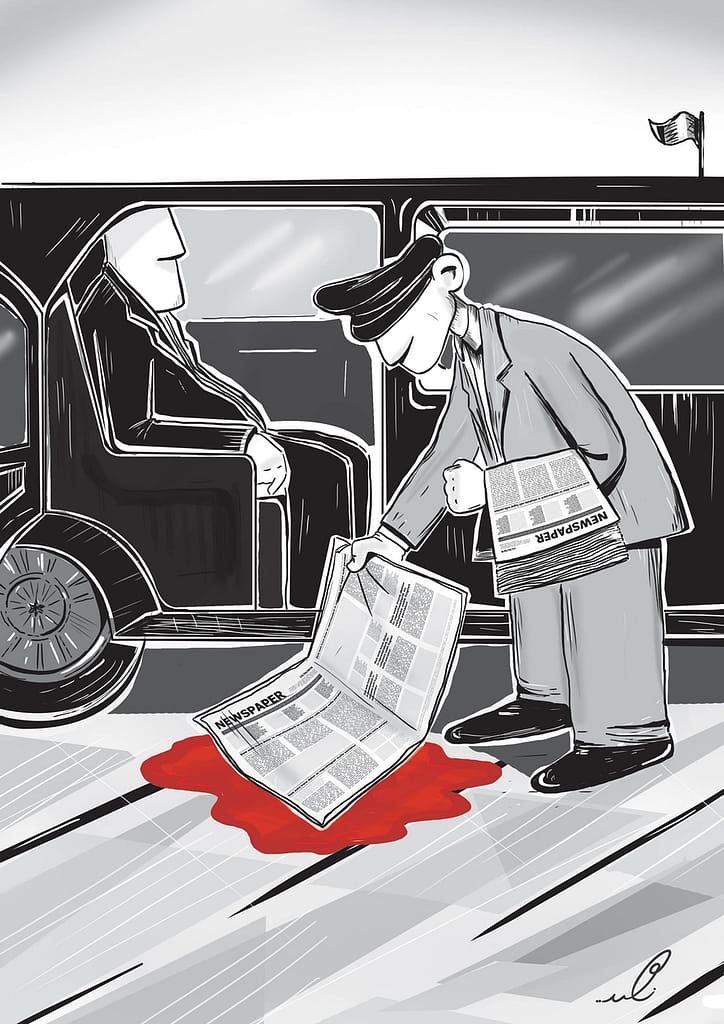 -The best thing about illustration is that there is no limitation to grow. your growing is in your hand and totally up to you, just keep doing!
In my opinion continuous work is the best teacher for everyone, and fortunately there are easy access to best masters' tutorials on Youtube and other social networks or virtual education has recently become very popular to stop any excuses, because there is no time to stop learning, studying and practicing!
-My works come from reality of my life and my inner feelings. Most of my works are about children, women, the environment and social problems like poverty and discrimination.
before creating an art piece, I feel it in my heart, then I think about it for days, sometimes I research and read about that topic to clear it more and more. Then I bring my thoughts on paper in word or in sketches.
most of times finding a unique idea take time more than drawing it! and it's normal due to most of times the first ideas are the weakest ideas.
I try to choose ideas which are heart touching, that most peoples connect with it deeply.
-Unfortunately, in my country, Iran, this field is really abandoned, there is no financial or academic support for artists, despite lots of great artists we have in Iran. Therefore, readers' preferences of characters and heroes are world-famous characters same as Tintin and Marvel comic books characters.
-Every little step I take in the way I love, is an achievement for me, but beyond my honors and awards, when last year a Turkish teacher, from an educational cooperative, sent me a message and asked me to let them publish one of my cartoons (which awarded 3th prize in Turhan Selçuk cartoon competition, 2018) in their drama activities book about improve the 21st century skills for primary school students, I felt I had accomplished my mission with my cartoon. How can a cartoon be more effective and lasting?
Of course, it's not all, and I have plenty to do in future, but it showed me the way is correct.
-I should tell them, don't get disappointed easily. Do not be stubborn in the face of criticism, welcome criticism and learn from it. Believe me, there is no shortcut, just practice and practice and practice!
-I'm working on new techniques to experience new discoveries, so I decide to accept fewer proposals, to study and practice more for a few months, and then I will present my new portfolio.